Luca
350

lkfhslfkpofifopksal;jknerkhflkd
Level: 40


Posts: 309/353
EXP: 422744
For next: 18565

Since: 08-09-07


Since last post: 1.0 years
Last activity: 229 days


Have you ever wanted to live life? NOW YOU CAN!

I found this very interesting game out of boredom. Basically, you live an alternate life of your choosing from infancy to adult. The RNG is silly, but there are VERY interesting things that could happen to you! Anything could happen basically. I ended up burning my arms on a hot iron as a baby!


Whether or not you want to burn your arms is not relevant for how fun this game can be.

Go ahead and play it. It's fun!
PokéPlayer

Micro-Goomba
Level: 8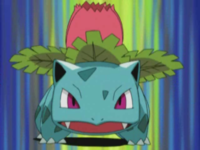 Posts: 3/12
EXP: 1631
For next: 556

Since: 07-05-14

From: Everwhere

Since last post: 4.0 years
Last activity: 4.0 years


Funny
Acey

Wendy Koopa
garbage-chan
Level: 90


Posts: 2481/2538
EXP: 6994181
For next: 194428

Since: 07-14-10

From: meme jail

Since last post: 2.0 years
Last activity: 2.0 years


Posted on 08-06-14 08:02:10 PM (last edited by Acey at 08-06-14 08:02:32 PM)
Link | Quote
Fun alternate method of playing this game: Play it as someone else. A celebrity or a fictional character or a friend or whatever. Like, pick the choices you think they'd make.

It makes it a lot funner.

EDIT: Shit, didn't realize how old this thread was.
Rusted Logic