devin

King Bowser Koopa
i'm mima irl
Level: 107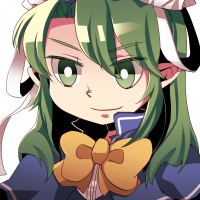 Posts: 3067/3470
EXP: 12691597
For next: 399714

Since: 04-29-08

Pronouns: any
From: FL

Since last post: 9 days
Last activity: 1 hour


some stuff I found while messing around on IRC for a few minutes last night

83BE9D (offset 0x01BE9D): ten bytes per board (00-0E)
83BF9E (offset 0x01BF9E): 128 bytes per board (00-0E)
7F0004 (RAM): current board number

Xk/Ras may have found one or both of those data locations already and it's possibly/probably not all of the board data, but I found both of those quickly while trying to find out whether or not a 16th board existed.

Ras pointed out that the credits names a song for a 16th board, so I did some poking around but it's pretty clear both from the data (above) and the code (the game intentionally panics if it tries to load a map number higher than 0x0E) that it doesn't exist anymore.

Nonetheless, there was an unknown music track (b01) that was found way back when I was helping YK update the game's SPC set. Its track number is the one right after the ones for all 15 of the existing boards, and if you force the game to use 0x0F instead of the real map number (PAR codes 838758A9 + 8387590F) when loading the ingame music, you can hear it in place of a board's usual music.

That's probably all that's left of any unused boards, but I'll probably add it to the TCRF article at some point. (And no, I don't actually know anything about the board data I just mentioned, I'll let someone who actually knows the game do that instead :V)

There's also the "beta" ROM with an internal date that's only three days earlier than the one in the final ROM, and it has some stuff shifted around by a few bytes but I don't think there's anything substantially different content-wise.
devin

King Bowser Koopa
i'm mima irl
Level: 107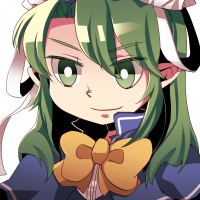 Posts: 3068/3470
EXP: 12691597
For next: 399714

Since: 04-29-08

Pronouns: any
From: FL

Since last post: 9 days
Last activity: 1 hour


Posted on 05-24-14 09:36:18 PM (last edited by devin at 05-24-14 10:40:22 PM)
Link | Quote
809A7AEA




more stuff after I take a nap never mind, nothing there
Xkeeper

Level: 250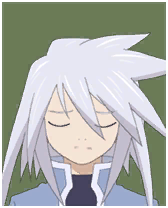 Posts: 21304/24692
EXP: 250152488
For next: 376523

Since: 07-03-07

Pronouns: they/them, she/her, etc.

Since last post: 10 hours
Last activity: 1 min.


<object width="420" height="315"><embed src="//www.youtube.com/v/SompK3nQ4Mk?hl=en_US&version=3&rel=0" type="application/x-shockwave-flash" width="420" height="315" allowscriptaccess="always" allowfullscreen="true"></embed></object>
Rusted Logic