Jul - Meta - Activity on the site
-
-
BMF54123


Rhea Snaketail
Slightly frazzled...
Level: 135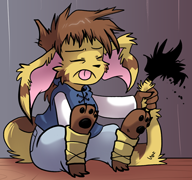 Posts: 5541/5870
EXP: 29001720
For next: 333285

Since: 07-03-07

From: Neither here nor there.

Since last post: 23 days
Last activity: 1 day


Nope. No real reason to, unless someone specifically requests it (which I don't think has ever happened).
Sanqui
1760

🦉
Level: 78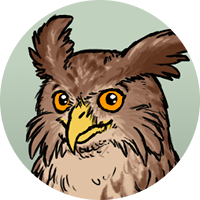 Posts: 1253/1761
EXP: 4217696
For next: 164530

Since: 12-20-09

Pronouns: any
From: Czechia (NEW!)

Since last post: 8 days
Last activity: 1 day


Originally posted by Cuber456

---

Actually, here is a genuine question for the Admins that I have pondered about and it is related to this topic. Do you ever delete old users? I'm not talking about someone who gets banned or something. Like let's say a user hasn't been active at all in the past 1000 days. Have you ever gone through and deleted some of those accounts based on inactivity or thought about doing it?

I'm just curious is all.

---

Why would you want to delete somebody's account for inactivity? Like, what would you achieve?
Cuber456

Fuzzy
Don't mind me. Just passing through.
Level: 52


Posts: 485/776
EXP: 1073568
For next: 10272

Since: 02-19-12

From: Everywhere at once.

Since last post: 275 days
Last activity: 275 days


Originally posted by Sanky

---

Why would you want to delete somebody's account for inactivity? Like, what would you achieve?

---
Well I never said I wanted to. I was just genuinely curious. Perhaps at one time, way back when, you guys wanted to keep a more active member list so you would weed out those who were inactive for like 3 years. BMF already put that idea to rest in his post above. I was just asking out of curiosity
.
StapleButter
Member
Level: 42


Posts: 76/505
EXP: 519425
For next: 1937

Since: 02-24-13

From: your dreams

Since last post: 15 days
Last activity: 2 days


Another concern back then was storage space, but nowadays it's generally not a problem unless your board is huge.
Kak
heh
Level: 73


Posts: 1062/1816
EXP: 3377127
For next: 108741

Since: 09-03-13

From: ???

Since last post: 4 days
Last activity: 21 min.


Hmm, by looking at the past I1 days, they did delete some old inactive users, but that was back in 2001.
Considering how much everything evolved by now, I doubt that could save a lot of space.
Sponty
Part boy, part car; Boycar, Protector and King of Chilladelphia
Level: 177


Posts: 10842/11090
EXP: 74835578
For next: 408098

Since: 08-24-07

Pronouns: he/him
From: Canada

Since last post: 16 days
Last activity: 11 days


Originally posted by Xkeeper

---

Most of the activity has sputtered to a halt as Real Life™ caught up with more and more members. Nobody really has the time for forums these days, and when they do there are usually other websites they could be using.

It's translated into more IRC activity (as it's easier to chat than it is to write big long word posts), which is fairly active, at least. TCRF has actually been picking up steam as a replacement for Jul, too, so there's that.

---

Yeah, I've made the move to places like Twitter, Tumblr, etc., mainly cause I know more people using them (and there's always people using them).

Plus I never really made super meaningful connections with a whole lot of people on here, so that kinda factors into it too.
SamEarl13

Nipper Plant
Trying (and failing) to learn Lua.
Level: 40


Posts: 345/419
EXP: 426325
For next: 14984

Since: 02-14-12


Since last post: 246 days
Last activity: 243 days


I can definitely tell that the activity is quite low here but i'm fine with it at the moment. I could always try to get a few new members if you want but it doesn't seem like a lot of people stay active that long. As for me, not only am i trying to learn drawing, writing, Letplays, finding find a job and using twitter (+ many more) my computer wasn't working February and March so i couldn't be here even if i wanted to.
Jul - Meta - Activity on the site
-
-
Rusted Logic