Jul - Meta - Is my layout messed up or is it the post preview
-
-
devin

King Bowser Koopa
i'm mima irl
Level: 105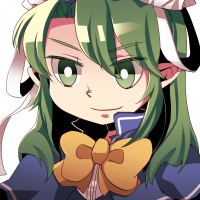 Posts: 2994/3434
EXP: 12094565
For next: 167695

Since: 04-29-08

Pronouns: any
From: FL

Since last post: 8 hours
Last activity: 1 hour


Posted on 01-18-14 06:03:35 PM (last edited by devin at 01-18-14 06:04:54 PM)
Link | Quote


For some reason previews of my posts seem to do this every once in a blue moon when a post contains quotes. I think I first noticed when previewing this post; I had to mess with newlines in a weird specific way to get the text under the second quote not to show up the same way as in that screenshot (taking the second quote out entirely removed the issue, if I remember right.)

I wasn't able to replicate the issue in a PM preview or the preview for this thread, and I can't see what would be breaking it in my layout code, so I dunno.

(edit: probably should mention that this is in Opera 18, I haven't checked the profile post preview in other browsers yet)
BMF54123


Rhea Snaketail
Slightly frazzled...
Level: 134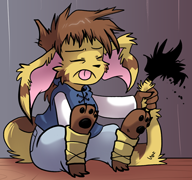 Posts: 5516/5832
EXP: 27862512
For next: 724462

Since: 07-03-07

From: Neither here nor there.

Since last post: 18 days
Last activity: 17 hours


I've never noticed any issues with your posts in any browser I've used, for what it's worth. I think maybe you just triggered an obscure Opera rendering bug.
devin

King Bowser Koopa
i'm mima irl
Level: 105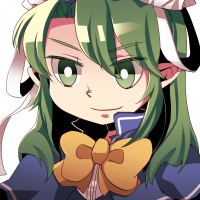 Posts: 2996/3434
EXP: 12094565
For next: 167695

Since: 04-29-08

Pronouns: any
From: FL

Since last post: 8 hours
Last activity: 1 hour


Posted on 01-18-14 06:14:03 PM (last edited by devin at 01-18-14 06:14:51 PM)
Link | Quote
Maybe so, because it looks fine in Chrome 32 and Firefox 23...

Edit: And now it looks fine in Opera too. What the fuck
Sukasa

Dances with Ponies
Level: 117


Posts: 4226/4280
EXP: 17508047
For next: 339848

Since: 07-07-07


Since last post: 3.0 years
Last activity: 3.0 years


Posted on 01-18-14 06:30:27 PM (last edited by Sukasa at 01-18-14 06:30:34 PM)
Link | Quote
Nah, phase-of-the-moon.

Heisenbugs are the ones that disappear when you attach a debugger
Zero One
5130

And as we fall the spirit carries on,
That a hero'll come and save us all,
As we call the ones we left below,
We all dream of the day we rise above
Level: 121


Posts: 4707/5134
EXP: 19663602
For next: 393094

Since: 05-24-10

From: Delta Quadrant

Since last post: 2 days
Last activity: 2 days


I feel exceedingly relevant right now.
Kak

for testing purposes only
Level: 70


Posts: 955/1753
EXP: 2990014
For next: 25797

Since: 09-03-13

From: ???

Since last post: 4 days
Last activity: 3 hours


This threads reminds me the "no-embed" on preview bug an user had here.

Oh well, it's Opera.
Jul - Meta - Is my layout messed up or is it the post preview
-
-
Rusted Logic