2Tie

Rumours of my death have been greatly exaggerated.
Level: 62


Posts: 506/1057
EXP: 1894456
For next: 90230

Since: 02-22-10

Pronouns: anything you want
From: The Codrex, Karda Nui

Since last post: 3 days
Last activity: 6 hours


I read A Wrinkle In Time as part of my fifth grade curriculum, I definitely loved it :3
sofi

🌠
Level: 105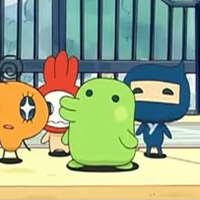 Posts: 3269/3797
EXP: 12108854
For next: 153406

Since: 02-18-11

Pronouns: she/her
From: たまごっち星

Since last post: 8 days
Last activity: 8 days


Originally posted by Schezo

---

I wanted to read a long book. So, I've bought the three Lord of the Rings books to take up space in my free time.

---
2Tie

Rumours of my death have been greatly exaggerated.
Level: 62


Posts: 509/1057
EXP: 1894456
For next: 90230

Since: 02-22-10

Pronouns: anything you want
From: The Codrex, Karda Nui

Since last post: 3 days
Last activity: 6 hours




also you could try reading the Wheel of Time series, like every single book (there's currently thirteen or fourteen) is huge
Anya
Trudging Scribe
Level: 243


Posts: 23351/23359
EXP: 225388637
For next: 1526983

Since: 07-22-07

From: Coral Springs, Florida

Since last post: 2.0 years
Last activity: 2.0 years


Currently reading Dragons of the Fallen Sun (which is in the Dragonlance universe).
Gabu

Star Mario
Placeholder Ikachan until :effort: is found
Level: 163


Posts: 9372/9832
EXP: 55456811
For next: 1030833

Since: 08-10-09

Pronouns: they/them, she/her
From: Santa Cruisin' USA

Since last post: 31 min.
Last activity: 31 min.


I've really been itching to read Wolf In White Van by John Darnielle (of Mountain goats fame). I've heard it's been getting great reviews and given how he makes great songs (as well as reading a few blurbs from the book) this is one of the rare times where I actually want to read a book.
Rusted Logic