divingkataetheweirdo

Bandit
TCRF Super Editor
Level: 54


Posts: 382/813
EXP: 1207178
For next: 26692

Since: 07-09-11


Since last post: 169 days
Last activity: 10 days


In honor of the late Lou Reed, who died today, I decided to start up a thread for his music. I didn't like Metal Machine Music, but I will say it was rather unique sound to it. Even if the music pierces my ears...

As a member of the Velvet Underground, I will say his work was classic.
sofi

🌠
Level: 106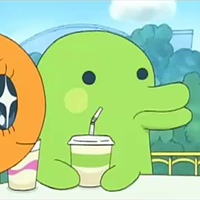 Posts: 3135/3821
EXP: 12614562
For next: 57381

Since: 02-18-11

Pronouns: she/her
From: たまごっち星

Since last post: 5 days
Last activity: 1 day


Posted on 10-27-13 09:39:52 PM (last edited by Sofi at 10-27-13 09:40:27 PM)
Link | Quote
The first time he entered my radar, believe it or not, was when I first watched David Lynch's Lost Highway.

<object width="640" height="480"><embed src="//www.youtube.com/v/4eZjwJZF8uE?version=3&hl=en_US" type="application/x-shockwave-flash" width="640" height="480" allowscriptaccess="always" allowfullscreen="true"></embed></object>

It was a magic moment indeed. But I've also listened to Velvet Underground, some truly classic work, too. He will definitely be missed.
Rusted Logic