Jul - News - Rise of Witchcraft in Millennials
-
-
sofi

🌠
Level: 106


Posts: 3131/3818
EXP: 12543295
For next: 128648

Since: 02-18-11

Pronouns: she/her
From: たまごっち星

Since last post: 56 days
Last activity: 23 days


Posted on 10-27-13 09:25:21 AM (last edited by Sofi at 10-27-13 09:32:47 AM)
Link | Quote
Hexing & Texting – Millennial hipsters are finding solace (and some cool outfits) in that old black magic

There's an alarming new trend among the cool kids of hip cities across America: they're becoming witches.

To be honest, this isn't news to me but it might be to those unaware of urban happenings. And it's never been so comprehensively documented as it is in this earth-shattering Newsweek article. I say "earth-shattering" because it is psyching out my Wiccan girlfriend who is currently pacing around my apartment saying, "Goddamn it! It's over!"

I recently did a photoshoot of her in the

marine layer

fog that came through last week in an outfit she actually sports quite frequently. It's important to note a look like this is not at all out of place in cool urban environments such as the Mission in San Francisco, Silver Lake in Los Angeles or Capitol Hill in Seattle. Personally, I think it's pretty nifty.




In the end, though, what this amounts to is us just being just another set of millennials that will some day fondly look back at this era where everyone listened to weird indie anthem music that sounded like kids and became witches and were "fashionable" and liked to read McSweeney's books in coffee shops over artisanal pumpkin spice lattes. If there's anything that millennials hate, it's the fact that they're just part of a trend. But c'est la vie.
sofi

🌠
Level: 106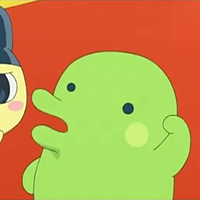 Posts: 3132/3818
EXP: 12543295
For next: 128648

Since: 02-18-11

Pronouns: she/her
From: たまごっち星

Since last post: 56 days
Last activity: 23 days


Personally, I don't mind people adopting arcane religions as long as they are ones that aren't oppressive. Wicca is popular among LGBT/queer people because, like it says in the article, it doesn't institutionalize the patriarchy. That's a-okay in my book. I like that people are adopting religions that don't hate gay people.
Kak
heh
Level: 73


Posts: 183/1815
EXP: 3369718
For next: 116150

Since: 09-03-13

From: ???

Since last post: 8 days
Last activity: 16 hours


Man, although I said I somewhat expected this, it still seems I'm living outside the rest of the world.

Heh, it doesn't help the fact I'd be quite surprised if this would happen here where I live...
Acey

Wendy Koopa
garbage-chan
Level: 90


Posts: 2322/2538
EXP: 7056458
For next: 132151

Since: 07-14-10

From: meme jail

Since last post: 2.0 years
Last activity: 2.0 years


I grew up knowing a few Wiccans IRL. Mostly a lot older than me--one of them had a daughter around my age. I went to their place for sleepovers a lot.

I DO think some people just blindly pick "trendy" religions and get all annoying about them. On Tumblr (not a good sample group, obviously, but...), I've seen a bunch of people claim to be LaVeyan Satanists based solely on that "Satanic Rules Of The Earth" thing, without actually doing any research whatsoever on the religion, which is annoying as hell. Wouldn't be surprised if Wicca and other Neo-Pagan religions had a fair number of similar "followers" (and I use the term loosely there).

A lot of the blind trend-following, I think, is rebellion against a largely Judeo-Christian society. Which kind of sucks, because it gives a bunch of perfectly valid religions a bad name.


Personally, I don't really identify with any religion--I'm fairly firmly agnostic in that I believe it is completely impossible to know whether there is a higher power or anything of the sort, but I guess I'd also fall under the deist umbrella, since I personally believe there probably is a capital-S Something out there. And I mean, I kind of dabble in just about everything. I'm still figuring myself out.

Sorry, ended up rambling.
Elara
Member
Level: 20


Posts: 79/83
EXP: 36031
For next: 6408

Since: 08-27-12

From: Pennsylvania

Since last post: 1.0 years
Last activity: 1.0 years


As a resident Pagan, I have to confirm Acey's statement. I won't even use the term Wiccan anymore because of the hipster wannabes... but I've had that problem for nearly 15 years of the 16 or so I've been practicing.

Yes. I am old.

I honestly think this started with writers like Silver Ravenwolf, author of Teen Witch, who seems to have created a perfect way for teens to rebel against their parents. It has a sort of double-edged sword effect on us actual pagans though... on the one hand, it does make it slightly easier to say "I'm Wiccan" and not have a mob of people out to kill you because people using that label are more common now. However, because it is mostly these rebellious teens, when you try to come out of the proverbial broom closet to people the most common reaction is to think it's just a phase. Or they have the hipster pagan expectation of you and think that all pagans must be like that because of these little brats.

That said, it is still better that they turn to a faith like Wicca or Buddhism in their rebellious stage than to a religion like Satanism. While I have no real issues with actual members of the LeVeyan church, the posers who don't actually read into the beliefs of the religion are those same ones abducting cats on Halloween for sacrifices and other such horrible acts. They are dangerous and they hurt both Satanists and Pagans alike because they often mix stuff from the two together, confusing the populace at large and giving us all a bad name.
Jul - News - Rise of Witchcraft in Millennials
-
-
Rusted Logic