Kak
heh
Level: 72


Posts: 71/1807
EXP: 3296407
For next: 27355

Since: 09-03-13

From: ???

Since last post: 7 days
Last activity: 11 hours


BMF54123 and Xkeeper waited. They were trying to capture Kanye West, but he was too far in his Hip Hopping Career to be brought to the Captain's Lair. How would they capture him? Suddenly, Jimmy Kimmel and Josh Groban stormed through the window and proceeded to kidnap Kanye.

"Dammit," BMF54123 said. Xkeeper was mute, mouth ajar.

Minutes passed. Sighing, Xkeeper drew his katana and committed seppuku. But before he did so, explosions popped out of Will.i.am's stone statue.

Afterwards, the Eldrazi kidnapped BMF54123, leaving Xkeeper fighting King Daniels, the Supreme Leader of the Phyrexians. Meanwhile, in Canada there was mutiny afoot, as they were betrayed by literally everyone on Hook's Ship thanks to Kanye's influence. Chaos reigned.

Xkeeper was screaming, while the Joker

andlabs
Member
Level: 35


Posts: 142/290
EXP: 275234
For next: 4702

Since: 03-18-10

From: United States

Since last post: 7 days
Last activity: 1 day


BMF54123 and Xkeeper waited. They were trying to capture Kanye West, but he was too far in his Hip Hopping Career to be brought to the Captain's Lair. How would they capture him? Suddenly, Jimmy Kimmel and Josh Groban stormed through the window and proceeded to kidnap Kanye.

"Dammit," BMF54123 said. Xkeeper was mute, mouth ajar.

Minutes passed. Sighing, Xkeeper drew his katana and committed seppuku. But before he did so, explosions popped out of Will.i.am's stone statue.

Afterwards, the Eldrazi kidnapped BMF54123, leaving Xkeeper fighting King Daniels, the Supreme Leader of the Phyrexians. Meanwhile, in Canada there was mutiny afoot, as they were betrayed by literally everyone on Hook's Ship thanks to Kanye's influence. Chaos reigned.

Xkeeper was screaming, while the Joker grabbed a copy
Bumwill

Shyguy
Level: 19



Posts: 52/82
EXP: 32259
For next: 3518

Since: 07-19-13

From: Paris to Berlin and every disco I get in... Infernal FTW! :D

Since last post: 4.0 years
Last activity: 4.0 years


BMF54123 and Xkeeper waited. They were trying to capture Kanye West, but he was too far in his Hip Hopping Career to be brought to the Captain's Lair. How would they capture him? Suddenly, Jimmy Kimmel and Josh Groban stormed through the window and proceeded to kidnap Kanye.

"Dammit," BMF54123 said. Xkeeper was mute, mouth ajar.

Minutes passed. Sighing, Xkeeper drew his katana and committed seppuku. But before he did so, explosions popped out of Will.i.am's stone statue.

Afterwards, the Eldrazi kidnapped BMF54123, leaving Xkeeper fighting King Daniels, the Supreme Leader of the Phyrexians. Meanwhile, in Canada there was mutiny afoot, as they were betrayed by literally everyone on Hook's Ship thanks to Kanye's influence. Chaos reigned.

Xkeeper was screaming, while the Joker grabbed a copy of Jessie J's
Kak
heh
Level: 72


Posts: 90/1807
EXP: 3296407
For next: 27355

Since: 09-03-13

From: ???

Since last post: 7 days
Last activity: 11 hours


BMF54123 and Xkeeper waited. They were trying to capture Kanye West, but he was too far in his Hip Hopping Career to be brought to the Captain's Lair. How would they capture him? Suddenly, Jimmy Kimmel and Josh Groban stormed through the window and proceeded to kidnap Kanye.

"Dammit," BMF54123 said. Xkeeper was mute, mouth ajar.

Minutes passed. Sighing, Xkeeper drew his katana and committed seppuku. But before he did so, explosions popped out of Will.i.am's stone statue.

Afterwards, the Eldrazi kidnapped BMF54123, leaving Xkeeper fighting King Daniels, the Supreme Leader of the Phyrexians. Meanwhile, in Canada there was mutiny afoot, as they were betrayed by literally everyone on Hook's Ship thanks to Kanye's influence. Chaos reigned.

Xkeeper was screaming, while the Joker grabbed a copy of Jessie J's Insanity Sword, that

andlabs
Member
Level: 35


Posts: 143/290
EXP: 275234
For next: 4702

Since: 03-18-10

From: United States

Since last post: 7 days
Last activity: 1 day


BMF54123 and Xkeeper waited. They were trying to capture Kanye West, but he was too far in his Hip Hopping Career to be brought to the Captain's Lair. How would they capture him? Suddenly, Jimmy Kimmel and Josh Groban stormed through the window and proceeded to kidnap Kanye.

"Dammit," BMF54123 said. Xkeeper was mute, mouth ajar.

Minutes passed. Sighing, Xkeeper drew his katana and committed seppuku. But before he did so, explosions popped out of Will.i.am's stone statue.

Afterwards, the Eldrazi kidnapped BMF54123, leaving Xkeeper fighting King Daniels, the Supreme Leader of the Phyrexians. Meanwhile, in Canada there was mutiny afoot, as they were betrayed by literally everyone on Hook's Ship thanks to Kanye's influence. Chaos reigned.

Xkeeper was screaming, while the Joker grabbed a copy of Jessie J's Insanity Sword, that venomous blade which

Kak
heh
Level: 72


Posts: 124/1807
EXP: 3296407
For next: 27355

Since: 09-03-13

From: ???

Since last post: 7 days
Last activity: 11 hours


BMF54123 and Xkeeper waited. They were trying to capture Kanye West, but he was too far in his Hip Hopping Career to be brought to the Captain's Lair. How would they capture him? Suddenly, Jimmy Kimmel and Josh Groban stormed through the window and proceeded to kidnap Kanye.

"Dammit," BMF54123 said. Xkeeper was mute, mouth ajar.

Minutes passed. Sighing, Xkeeper drew his katana and committed seppuku. But before he did so, explosions popped out of Will.i.am's stone statue.

Afterwards, the Eldrazi kidnapped BMF54123, leaving Xkeeper fighting King Daniels, the Supreme Leader of the Phyrexians. Meanwhile, in Canada there was mutiny afoot, as they were betrayed by literally everyone on Hook's Ship thanks to Kanye's influence. Chaos reigned.

Xkeeper was screaming, while the Joker grabbed a copy of Jessie J's Insanity Sword, that venomous blade which set up us

andlabs
Member
Level: 35


Posts: 153/290
EXP: 275234
For next: 4702

Since: 03-18-10

From: United States

Since last post: 7 days
Last activity: 1 day


BMF54123 and Xkeeper waited. They were trying to capture Kanye West, but he was too far in his Hip Hopping Career to be brought to the Captain's Lair. How would they capture him? Suddenly, Jimmy Kimmel and Josh Groban stormed through the window and proceeded to kidnap Kanye.

"Dammit," BMF54123 said. Xkeeper was mute, mouth ajar.

Minutes passed. Sighing, Xkeeper drew his katana and committed seppuku. But before he did so, explosions popped out of Will.i.am's stone statue.

Afterwards, the Eldrazi kidnapped BMF54123, leaving Xkeeper fighting King Daniels, the Supreme Leader of the Phyrexians. Meanwhile, in Canada there was mutiny afoot, as they were betrayed by literally everyone on Hook's Ship thanks to Kanye's influence. Chaos reigned.

Xkeeper was screaming, while the Joker grabbed a copy of Jessie J's Insanity Sword, that venomous blade which set up us previous warriors now

Kak
heh
Level: 72


Posts: 182/1807
EXP: 3296407
For next: 27355

Since: 09-03-13

From: ???

Since last post: 7 days
Last activity: 11 hours


BMF54123 and Xkeeper waited. They were trying to capture Kanye West, but he was too far in his Hip Hopping Career to be brought to the Captain's Lair. How would they capture him? Suddenly, Jimmy Kimmel and Josh Groban stormed through the window and proceeded to kidnap Kanye.

"Dammit," BMF54123 said. Xkeeper was mute, mouth ajar.

Minutes passed. Sighing, Xkeeper drew his katana and committed seppuku. But before he did so, explosions popped out of Will.i.am's stone statue.

Afterwards, the Eldrazi kidnapped BMF54123, leaving Xkeeper fighting King Daniels, the Supreme Leader of the Phyrexians. Meanwhile, in Canada there was mutiny afoot, as they were betrayed by literally everyone on Hook's Ship thanks to Kanye's influence. Chaos reigned.

Xkeeper was screaming, while the Joker grabbed a copy of Jessie J's Insanity Sword, that venomous blade which set up us previous warriors now that BMF54123 had

sofi

🌠
Level: 106


Posts: 3760/3817
EXP: 12410218
For next: 261725

Since: 02-18-11

Pronouns: she/her
From: たまごっち星

Since last post: 1 day
Last activity: 1 day


Originally posted by staff irc channel

---

18:20 <sofi> can i bump the 3 word at a time story
18:41 <Xkeeper> if you want i guess
18:57 <sofi> if you want i guess said Xkeeper dully
18:58 <Xkeeper> what do you expect me to say
19:50 <sofi> nothing, i was just adding 3 words to your story

---
---

BMF54123 and Xkeeper waited. They were trying to capture Kanye West, but he was too far in his Hip Hopping Career to be brought to the Captain's Lair. How would they capture him? Suddenly, Jimmy Kimmel and Josh Groban stormed through the window and proceeded to kidnap Kanye.

"Dammit," BMF54123 said. Xkeeper was mute, mouth ajar.

Minutes passed. Sighing, Xkeeper drew their katana and committed seppuku. But before they did so, explosions popped out of Will.i.am's stone statue.

Afterwards, the Eldrazi kidnapped BMF54123, leaving Xkeeper fighting King Daniels, the Supreme Leader of the Phyrexians. Meanwhile, in Canada there was mutiny afoot, as they were betrayed by literally everyone on Hook's Ship thanks to Kanye's influence. Chaos reigned.

Xkeeper was screaming, while the Joker grabbed a copy of Jessie J's Insanity Sword, that venomous blade which set up us previous warriors now that BMF54123 had been kidnapped. All
Reverend Crush
Member
Level: 12


Posts: 42/52
EXP: 7876
For next: 45

Since: 07-04-17

Pronouns: Dude
From: ATL

Since last post: 18 days
Last activity: 13 days


BMF54123 and Xkeeper waited. They were trying to capture Kanye West, but he was too far in his Hip Hopping Career to be brought to the Captain's Lair. How would they capture him? Suddenly, Jimmy Kimmel and Josh Groban stormed through the window and proceeded to kidnap Kanye.

"Dammit," BMF54123 said. Xkeeper was mute, mouth ajar.

Minutes passed. Sighing, Xkeeper drew their katana and committed seppuku. But before they did so, explosions popped out of Will.i.am's stone statue.

Afterwards, the Eldrazi kidnapped BMF54123, leaving Xkeeper fighting King Daniels, the Supreme Leader of the Phyrexians. Meanwhile, in Canada there was mutiny afoot, as they were betrayed by literally everyone on Hook's Ship thanks to Kanye's influence. Chaos reigned.

Xkeeper was screaming, while the Joker grabbed a copy of Jessie J's Insanity Sword, that venomous blade which set up us previous warriors now that BMF54123 had been kidnapped. All of the Netherworld
xdaniel
760

Level: 55


Posts: 723/764
EXP: 1262729
For next: 51460

Since: 12-04-08

Pronouns: he/him
From: Germany

Since last post: 6 days
Last activity: 5 hours


BMF54123 and Xkeeper waited. They were trying to capture Kanye West, but he was too far in his Hip Hopping Career to be brought to the Captain's Lair. How would they capture him? Suddenly, Jimmy Kimmel and Josh Groban stormed through the window and proceeded to kidnap Kanye.

"Dammit," BMF54123 said. Xkeeper was mute, mouth ajar.

Minutes passed. Sighing, Xkeeper drew their katana and committed seppuku. But before they did so, explosions popped out of Will.i.am's stone statue.

Afterwards, the Eldrazi kidnapped BMF54123, leaving Xkeeper fighting King Daniels, the Supreme Leader of the Phyrexians. Meanwhile, in Canada there was mutiny afoot, as they were betrayed by literally everyone on Hook's Ship thanks to Kanye's influence. Chaos reigned.

Xkeeper was screaming, while the Joker grabbed a copy of Jessie J's Insanity Sword, that venomous blade which set up us previous warriors now that BMF54123 had been kidnapped. All of the Netherworld went sardine fishing

2Tie

Rumours of my death have been greatly exaggerated.
Level: 62


Posts: 1032/1078
EXP: 1980186
For next: 4500

Since: 02-22-10

Pronouns: anything you want
From: The Codrex, Karda Nui

Since last post: 5 days
Last activity: 1 hour


BMF54123 and Xkeeper waited. They were trying to capture Kanye West, but he was too far in his Hip Hopping Career to be brought to the Captain's Lair. How would they capture him? Suddenly, Jimmy Kimmel and Josh Groban stormed through the window and proceeded to kidnap Kanye.

"Dammit," BMF54123 said. Xkeeper was mute, mouth ajar.

Minutes passed. Sighing, Xkeeper drew their katana and committed seppuku. But before they did so, explosions popped out of Will.i.am's stone statue.

Afterwards, the Eldrazi kidnapped BMF54123, leaving Xkeeper fighting King Daniels, the Supreme Leader of the Phyrexians. Meanwhile, in Canada there was mutiny afoot, as they were betrayed by literally everyone on Hook's Ship thanks to Kanye's influence. Chaos reigned.

Xkeeper was screaming, while the Joker grabbed a copy of Jessie J's Insanity Sword, that venomous blade which set up us previous warriors now that BMF54123 had been kidnapped. All of the Netherworld went sardine fishing in the Great
sofi

🌠
Level: 106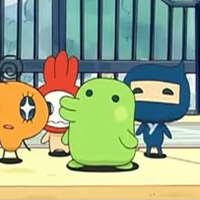 Posts: 3764/3817
EXP: 12410218
For next: 261725

Since: 02-18-11

Pronouns: she/her
From: たまごっち星

Since last post: 1 day
Last activity: 1 day


BMF54123 and Xkeeper waited. They were trying to capture Kanye West, but he was too far in his Hip Hopping Career to be brought to the Captain's Lair. How would they capture him? Suddenly, Jimmy Kimmel and Josh Groban stormed through the window and proceeded to kidnap Kanye.

"Dammit," BMF54123 said. Xkeeper was mute, mouth ajar.

Minutes passed. Sighing, Xkeeper drew their katana and committed seppuku. But before they did so, explosions popped out of Will.i.am's stone statue.

Afterwards, the Eldrazi kidnapped BMF54123, leaving Xkeeper fighting King Daniels, the Supreme Leader of the Phyrexians. Meanwhile, in Canada there was mutiny afoot, as they were betrayed by literally everyone on Hook's Ship thanks to Kanye's influence. Chaos reigned.

Xkeeper was screaming, while the Joker grabbed a copy of Jessie J's Insanity Sword, that venomous blade which set up us previous warriors now that BMF54123 had been kidnapped. All of the Netherworld went sardine fishing in the Great Barrier Reef. What
lion

Level: 13


Posts: 44/74
EXP: 9793
For next: 474

Since: 01-25-18

Pronouns: he/him
From: Portugal

Since last post: 27 days
Last activity: 27 days


BMF54123 and Xkeeper waited. They were trying to capture Kanye West, but he was too far in his Hip Hopping Career to be brought to the Captain's Lair. How would they capture him? Suddenly, Jimmy Kimmel and Josh Groban stormed through the window and proceeded to kidnap Kanye.

"Dammit," BMF54123 said. Xkeeper was mute, mouth ajar.

Minutes passed. Sighing, Xkeeper drew their katana and committed seppuku. But before they did so, explosions popped out of Will.i.am's stone statue.

Afterwards, the Eldrazi kidnapped BMF54123, leaving Xkeeper fighting King Daniels, the Supreme Leader of the Phyrexians. Meanwhile, in Canada there was mutiny afoot, as they were betrayed by literally everyone on Hook's Ship thanks to Kanye's influence. Chaos reigned.

Xkeeper was screaming, while the Joker grabbed a copy of Jessie J's Insanity Sword, that venomous blade which set up us previous warriors now that BMF54123 had been kidnapped. All of the Netherworld went sardine fishing in the Great Barrier Reef. What who when where

Thaminga

Level: 8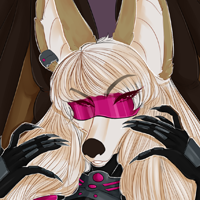 Posts: 19/21
EXP: 1528
For next: 659

Since: 01-09-18

Pronouns: she/her, shi/hir
From: Weqspechitari, YIX, LT, Isarthaka

Since last post: 111 days
Last activity: 7 days


BMF54123 and Xkeeper waited. They were trying to capture Kanye West, but he was too far in his Hip Hopping Career to be brought to the Captain's Lair. How would they capture him? Suddenly, Jimmy Kimmel and Josh Groban stormed through the window and proceeded to kidnap Kanye.

"Dammit," BMF54123 said. Xkeeper was mute, mouth ajar.

Minutes passed. Sighing, Xkeeper drew their katana and committed seppuku. But before they did so, explosions popped out of Will.i.am's stone statue.

Afterwards, the Eldrazi kidnapped BMF54123, leaving Xkeeper fighting King Daniels, the Supreme Leader of the Phyrexians. Meanwhile, in Canada there was mutiny afoot, as they were betrayed by literally everyone on Hook's Ship thanks to Kanye's influence. Chaos reigned.

Xkeeper was screaming, while the Joker grabbed a copy of Jessie J's Insanity Sword, that venomous blade which set up us previous warriors now that BMF54123 had been kidnapped. All of the Netherworld went sardine fishing in the Great Barrier Reef. What who when where, how did you
Swingball
Member
Level: 10



Posts: 16/44
EXP: 4240
For next: 174

Since: 02-19-18


Since last post: 47 days
Last activity: 29 days


BMF54123 and Xkeeper waited. They were trying to capture Kanye West, but he was too far in his Hip Hopping Career to be brought to the Captain's Lair. How would they capture him? Suddenly, Jimmy Kimmel and Josh Groban stormed through the window and proceeded to kidnap Kanye.

"Dammit," BMF54123 said. Xkeeper was mute, mouth ajar.

Minutes passed. Sighing, Xkeeper drew their katana and committed seppuku. But before they did so, explosions popped out of Will.i.am's stone statue.

Afterwards, the Eldrazi kidnapped BMF54123, leaving Xkeeper fighting King Daniels, the Supreme Leader of the Phyrexians. Meanwhile, in Canada there was mutiny afoot, as they were betrayed by literally everyone on Hook's Ship thanks to Kanye's influence. Chaos reigned.

Xkeeper was screaming, while the Joker grabbed a copy of Jessie J's Insanity Sword, that venomous blade which set up us previous warriors now that BMF54123 had been kidnapped. All of the Netherworld went sardine fishing in the Great Barrier Reef. What who when where, how did you start fishing sardines?
Rusted Logic