Jul - Meta - More post layout hooks
-
-
Nyanners
330

Hey b0ss!
Level: 37


Posts: 287/330
EXP: 310280
For next: 27973

Since: 06-20-10
From: United Kingdom

Since last post: 29 days
Last activity: 6 days


A minor suggestion that I think a lot of people would appreciate.

Basically every other distro of acmlmboard has this at the moment, working as follows:

Adding a sidebar class "sidebar" to the sidebar, "topbar_1" and "topbar_2" for the username box and the post info and controls (quote, link, etc) respectively and a "mainbar" for the post box.

Of course though this might be a bit bleh as there are already hardcoded full layouts and stuff.

Still, it would be a nice addition. :J
Joe
Common spammer
🗿
Level: 104


Posts: 2910/3287
EXP: 11513634
For next: 348492

Since: 08-02-07
From: Pororoca

Since last post: 17 days
Last activity: 1 day


Compatibility with Hydra's Layout™ would be nice, if it means getting rid of all of the layouts that look weird from not covering the sidebar all the way.

I'm sure the other 31 people currently using Hydra's Layout™ would agree, assuming any of them are still active.
StapleButter
Member
Level: 40


Posts: 50/460
EXP: 406666
For next: 34643

Since: 02-24-13
From: your dreams

Since last post: 4 days
Last activity: 4 days


Problems with this board are that postboxes are made of 3 table cells instead of 4, which makes them incompatible with the topbar/mainbar/etc classes other Acmlmboards use; and there are different layouts possible for post boxes.

However, it'd be nice to have something similar.
Xkeeper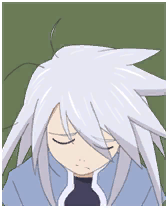 There have been ideas for a while to allow more customization of these things. I was hoping for sidebar styles like custom titles, but you know how those go.

As for the rest, it's possible, I guess. Maybe I could make it so that you could select from a few set styles of sidebar (normal, "minimalist" (like mine but different)), I dunno. Effort.

The CSS could possibly be changed, though, but keep in mind that for the most part, the fields around your post weren't meant to be changed. (There's a reason your layout is in the post table cell, after all...)
Xkeeper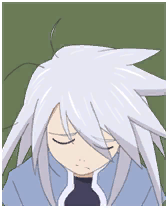 I wonder how far the code has divurged between the board and the Jul git repo. Probably too much to ever reconcile them...

That's a shame.
StapleButter
Member
Level: 40


Posts: 51/460
EXP: 406666
For next: 34643

Since: 02-24-13
From: your dreams

Since last post: 4 days
Last activity: 4 days


The ideas you posted remind me of a feature an old modded ABXD board had. Basically, users were able to build their own sidebar with HTML. There were some special &tags& implemented to put the sidebar stats in.

I figured it could be interesting, although granting it as-is to anyone could lead to abuse...
Xkeeper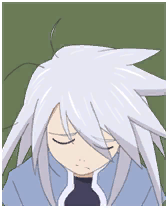 That is how it would be implemented here, probably. The idea would be that you would have to unlock it (like custom titles) and it could be taken away from you if you abused the privilege.


...I wonder if using the item shop for this sort of thing would be a worthwhile idea? You could spend the coins you get on them, heh. (And it could be self-balancing over time, since you naturally get more the longer you're around.)
krutomisi
2480

my heart is beating
in a different way
Level: 88


Posts: 2287/2480
EXP: 6556341
For next: 94323

Since: 02-01-10


Since last post: 1.0 years
Last activity: 20 days


Posted on 07-31-13 02:13:05 AM (last edited by krutomisi at 07-31-13 02:14:56 AM)
Link | Quote
honestly I would like it if we could
force the normal side bar as an option or something

and keep layouts from modifying its contents

like some bright colors and whatnot in the post area that's cool

but like when it's collapsing the whole side and like
throwing text where it doesn't belong it goes a bit too far


I like to hang to the last bit of uniformity that its got


tho I've just turned layouts off and it's alright,
it's def not anything important that needs implementing
BMF54123


Rhea Snaketail
Slightly frazzled...
Level: 132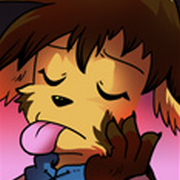 Posts: 5396/5795
EXP: 27059631
For next: 72302

Since: 07-03-07
From: Neither here nor there.

Since last post: 76 days
Last activity: 13 hours


Yeah, I'm not a huge fan of post layouts removing or heavily altering the sidebar, either. I think that should be the one part that is off-limits, as there is some useful information over there, and it disrupts the flow of a thread when it's modified.
trap15
Member
Level: 12



Posts: 18/34
EXP: 7825
For next: 96

Since: 07-15-13
From: Columbus, Ohio

Since last post: 4.0 years
Last activity: 4.0 years


Also agreed. Very disrupting to the flow.
Jul - Meta - More post layout hooks
-
-
Rusted Logic