BMF54123


Rhea Snaketail
Slightly frazzled...
Level: 135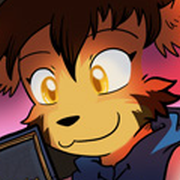 Posts: 5506/5872
EXP: 29113028
For next: 221977

Since: 07-03-07

From: Neither here nor there.

Since last post: 6 days
Last activity: 3 hours


In case you've been living under a rock (or just don't frequent either the IRC channel or Recent Changes page), we now officially have a Prerelease: category!


The rules are basically the same as those for the rest of the wiki, except the "no JPEGs" rule obviously doesn't apply (though if you can manage to find original lossless versions of prerelease materials, please use those instead!). We also ask that you do not attempt to remove watermarks from images, especially JPEGs, as this often only serves to decrease the image quality further (especially if you recompress the image as JPEG).

We're still finalizing the rules, so any ideas or suggestions would be greatly appreciated!