Jul - Meta - Post count reduction
-
-
MasterWizard
40

Level: 14


Posts: 22/41
EXP: 11519
For next: 1552

Since: 03-12-13


Since last post: 4.0 years
Last activity: 4.0 years


Ahoy!

My suggestion is that when a post is deleted, the user's post count decreases by however many posts were removed. Not only would it make the post count more accurate and more reliable, but I also feel like some kind of 'post-count-whore' when I delete one of my posts yet the number stays the same.
Xkeeper

Level: 243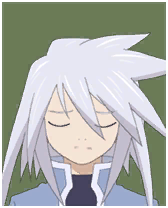 Posts: 20953/23358
EXP: 225908489
For next: 1007131

Since: 07-03-07

Pronouns: they/them, she/her, etc.

Since last post: 2 days
Last activity: 2 days


That might make sense if the post count was a single digit, but this software tracks what number each post is, and some milestones are considered interesting (e.g., one's 1000th or 20000th post, as the case might be). Changing the numbers in the present because someone deleted a post in the past is not such a good idea.


The simple solution to "not feeling like a post-count-whore" is to... well, not care. Nobody else does.
Lunaria


Moon Bunny! :3
Level: 131


Posts: 4815/5575
EXP: 26258496
For next: 166124

Since: 07-28-07

Pronouns: she/her
From: pile of fluff

Since last post: 4 hours
Last activity: 4 hours


I think the far simpler solution is just not caring about post counts.


Unless you're dealing some sort of milestone then the count is really not that interesting I feel. (Unless one want to set up some statistics!)
Xkeeper

Level: 243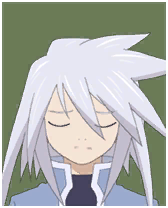 Posts: 20954/23358
EXP: 225908489
For next: 1007131

Since: 07-03-07

Pronouns: they/them, she/her, etc.

Since last post: 2 days
Last activity: 2 days


As an added bonus, all posts are reported in real-time to the IRC channel, so if someone decides to abuse the post count by repeatedly deleting and reposting, it becomes obvious very, very quickly.

(Note that this has never happened before.*)


*In the last several years according to my memory
Xkeeper

Level: 243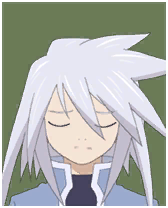 Posts: 20955/23358
EXP: 225908489
For next: 1007131

Since: 07-03-07

Pronouns: they/them, she/her, etc.

Since last post: 2 days
Last activity: 2 days


The proper term is NaN



(Technically it's a negative post count, which gives NaN level/EXP)
Jul - Meta - Post count reduction
-
-
Rusted Logic