divingkataetheweirdo

Bandit
TCRF Super Editor
Level: 54


Posts: 352/813
EXP: 1202692
For next: 31178

Since: 07-09-11


Since last post: 149 days
Last activity: 7 days


This whole thing started with a vinyl with the code "936557". That vinyl is selling for $4,350 as of this post , which is funny because it was sold for $20-ish and the eBay auction started at $0.99. Also, if you look in the auction history, someone attempted to bump that up to $10K. This isn't surprising considering how rare it is, but it's kind of ridiculous.
devin

King Bowser Koopa
i'm mima irl
Level: 107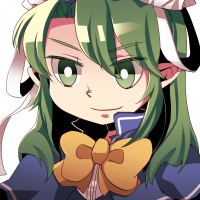 Posts: 2735/3470
EXP: 12694901
For next: 396410

Since: 04-29-08

Pronouns: any
From: FL

Since last post: 11 days
Last activity: 23 hours


This has definitely been one of the more interesting things to come out of this Record Store Day. (And if anything, that eBay auction shows you just how ridiculous collectors can get when it comes to some bands...)
divingkataetheweirdo

Bandit
TCRF Super Editor
Level: 54


Posts: 357/813
EXP: 1202692
For next: 31178

Since: 07-09-11


Since last post: 149 days
Last activity: 7 days


And the vinyl has been sold for a good $5,700. The guy who sold that album now has some money to live when he's out of college, though, so I hope he's able to pay off some of those bills and whatnot.

Also, Japan is apparently getting the album a little earlier than everyone else, with a release coming out on June 5, as opposed to June 10 in Europe and June 11 in the U.S.
Heliosphan

Goomba
Level: 10


Posts: 13/20
EXP: 3606
For next: 808

Since: 06-08-14


Since last post: 3.0 years
Last activity: 3.0 years


That one Geogaddi album was creepy.
divingkataetheweirdo

Bandit
TCRF Super Editor
Level: 54


Posts: 429/813
EXP: 1202692
For next: 31178

Since: 07-09-11


Since last post: 149 days
Last activity: 7 days


Originally posted by Heliosphan

---

That one Geogaddi album was creepy.

---

Yeah, it was creepy. Haven't listened to the album on full, but that's definitely true for some songs (1969). In fact, it seems like all of the BOC albums are soothing when you just listen to them, but creepy once you actually start knowing what these songs are about.

Also, quite a bump you just did there. =p
Rusted Logic