DigitalBasic
Pancakes!
Level: 168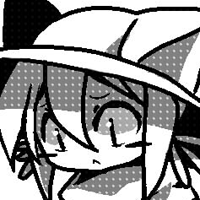 Posts: 536/9697
EXP: 61737204
For next: 1011313

Since: 07-03-07

Pronouns: they/them

Since last post: 235 days
Last activity: 228 days


Now Playing: [the end of genesis ayaka* turbo type shime] - [LOVE ♥ SIGN]

If you heard LOVE ♥ SHINE from DDR or whatever, this is a remix of said song, however with different lyrics and style altogether. Instead of a happy hardcore nature, it is darker and more trance-like. Reminds me of that remix of the Final Fantasy Unlimited theme that my brother had.


Now Playing: [Machinae Supremacy] - [Through The Looking Glass]

This song comes from Machinae Supremacy's Redeemer - Underground Edition. While they are known for their rock and chiptune mixtures, this one is lacking in the chiptune but is still pretty kickass.