Darkdata
Ruins!? ♥
Level: 100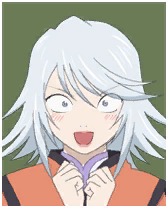 Posts: 2722/2889
EXP: 10040096
For next: 314300

Since: 07-04-07


Since last post: 1.3 years
Last activity: 38 days


Posted on 02-23-13 12:07:32 AM (last edited by Darkdata at 02-23-13 12:08:12 AM)
Link | Quote
What do you watch online? I follow a few people:

jesuotaku
She covers anime, and has a few fun radio plays. She is branching out into some movie things as well!

nostalgia-chick
Smart and has a great outlook on film, media and how woman are portrayed. She is croudsourcing ideas for a Twilight Parody book.

Todd in the shadows
In for the snark. Also to hear him eat his words at the end of the year for his top 10. So much fun!

I'll leave it at three for now, but I want to hear from everyone. What do you watch online?