Abarekiller
Random nobody
Level: 7



Posts: 3/8
EXP: 1052
For next: 396

Since: 12-12-12


Since last post: 5.0 years
Last activity: 5.0 years


OK since many of you probably know what Power Rangers are and not Super Sentai i thought the this thread should encompass both because Power Rangers is based on Super Sentai because it uses the footage and other items of the said series.

And here is a good video to start the discussion it a stock preview of the 20 season of power rangers using Sentai footage.

<object type="application/x-shockwave-flash" style="width:450px; height:366px;" data="http://www.youtube.com/v/ztcetHPivmw?version=3">



</object>

PS my user name is from Bakuryuu Sentai Abaranger the psychotic white ranger who thought it would be fun to fight the heroes.
RahanAkero

The End of the World
Level: 54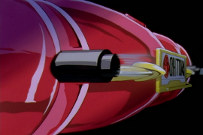 Posts: 651/754
EXP: 1184925
For next: 48945

Since: 11-25-09

From: Staten Island, NY

Since last post: 1.0 years
Last activity: 12 days


I translated the first three episodes of Daisentai Goggle V for hikari-senshi, and I approve of this thread.

Not enough Rider, though. (i'll edit this later with CONTENT)
sammyrms1
Member
Level: 20


Posts: 23/137
EXP: 42232
For next: 207

Since: 12-19-16

From: San Francisco, CA

Since last post: 3 days
Last activity: 12 hours


Anybody gonna see the new movie when it comes out?
Rusted Logic