Abarekiller
Random nobody
Level: 7



Posts: 3/8
EXP: 953
For next: 495

Since: 12-12-12


Since last post: 4.0 years
Last activity: 4.0 years


OK since many of you probably know what Power Rangers are and not Super Sentai i thought the this thread should encompass both because Power Rangers is based on Super Sentai because it uses the footage and other items of the said series.

And here is a good video to start the discussion it a stock preview of the 20 season of power rangers using Sentai footage.



PS my user name is from Bakuryuu Sentai Abaranger the psychotic white ranger who thought it would be fun to fight the heroes.
RahanAkero

The End of the World
Level: 53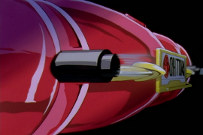 Posts: 651/754
EXP: 1113031
For next: 44088

Since: 11-25-09
From: Staten Island, NY

Since last post: 9 days
Last activity: 7 days


I translated the first three episodes of Daisentai Goggle V for hikari-senshi, and I approve of this thread.

Not enough Rider, though. (i'll edit this later with CONTENT)
sammyrms1

Red Paragoomba
Level: 12


Posts: 23/58
EXP: 7754
For next: 167

Since: 12-19-16
From: San Francisco, CA

Since last post: 4 hours
Last activity: 4 hours


Anybody gonna see the new movie when it comes out?
Rusted Logic