legacyme3
"In short, legacyme3 does horrible things to people, and I don't think anyone else on Jul should be exposed to him, no matter how decent of a person he pretends to be."

I don't normally ban for offsite behavior but you're a whole level of terrible.
Level: NaN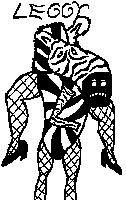 Posts: 1548/-1694
EXP: NaN
For next: 0

Since: 06-01-11


Since last post: 4.0 years
Last activity: 92 days


Posted on 08-01-12 11:39:09 PM
Link
YEAH, TIED FOR 50th!

...

Yeah, that's not a great month.
Acey

Wendy Koopa
garbage-chan
Level: 88


Posts: 1729/2538
EXP: 6585203
For next: 65461

Since: 07-14-10
From: meme jail

Since last post: 1.0 years
Last activity: 1.0 years


Posted on 08-01-12 11:45:36 PM
Link
Well, to be fair, I don't follow the JCS much, but he wins practically every month, from what I've seen.
Rusted Logic