Orlandu

Holy SwordsMan
Level: 129


Posts: 5767/5907
EXP: 24698781
For next: 350873

Since: 01-12-10
From: Las Vegas, NV

Since last post: 20 days
Last activity: 4 days


Posted on 05-01-12 05:08:37 PM
Link
Originally posted by Colin

---

I was tired last night!

PS: ^_______________________^


---

I was tired, too. I started dozing off at the very end of Bones and then fell asleep 10 minutes into Castle. Had a strange dream about piloting the Enterprise (2009 remake) around and avoiding some aliens by going into the ocean with it. Then my alarm went off.
FieryIce

Luigi
不知道该写什么
Level: 112


Posts: 3409/4107
EXP: 15235080
For next: 103125

Since: 12-17-08


Since last post: 24 days
Last activity: 2 days


Posted on 05-01-12 06:13:03 PM
Link
I just checked the JCS and I found out I've made 8 posts so far ... how in the world .. I could've sworn I didn't post at all today.

Well, I said I was going to do a lot of stuff that needed to be done but ended up not doing much away from the computer. Bah. Happy May Day / International Worker's Day everyone!
legacyme3
"In short, legacyme3 does horrible things to people, and I don't think anyone else on Jul should be exposed to him, no matter how decent of a person he pretends to be."

I don't normally ban for offsite behavior but you're a whole level of terrible.
Level: NaN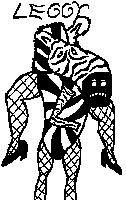 Posts: 1417/-1694
EXP: NaN
For next: 0

Since: 06-01-11


Since last post: 4.0 years
Last activity: 216 days


Posted on 05-01-12 09:04:26 PM
Link
I didn't place at all last month. This needs to be rectified this month.

I must place in May!
Zero One
5130

And as we fall the spirit carries on,
That a hero'll come and save us all,
As we call the ones we left below,
We all dream of the day we rise above
Level: 121


Posts: 3913/5133
EXP: 19556553
For next: 500143

Since: 05-24-10
From: Delta Quadrant

Since last post: 7 days
Last activity: 22 hours


Posted on 05-02-12 05:06:02 AM (last edited by Zero One at 05-02-12 05:07:15 AM)
Link
So... is the rainbow effect on the names a celebration of Colin actually winning?

Because that's just awesome.

EDIT: Wait, no, happy coincidence.
Rusted Logic