I... never posted my previous wallpaper here of all places? What! This place is actually possibly my greatest base for posting these things. (...Okay, in hindsight, it's probably not... but eh, at least I get feedback from time to time.)

I'm multiposting! I don't really care anymore, at least I'm putting up new content (including one I held off on posting)

Just toying around a little bit, here.

Generated some wallpapers in Starfish, reduced their colors, and overlaid them atop each other. And, of course, doubled the size. It wasn't quite so necessary this time, but it does show off the different layers.

I still have to experiment a bit with this if I want to make some really usable tiling wallpapers as well. This one's actually not too bad (it resembles waves, to me), but I don't see things getting too far without some real figuring out how I want to handle this.



Just save this image! There are no multiple resolutions.

Failed attempt at taking a clear picture of the moon.

But you know what? I toyed with reducing its colors, and... I got something I actually liked. Sort of abstract in a way. Figured I'd roll with it, since at the time my other three candidates weren't really yielding nice results. (One of them made it into a wallpaper, and I'm still waffling on the other one for the time being.

This one would suck at 16 colors, honestly, so I gave it a four-color palette. This one's actually custom, too, since... the standard palette I use wouldn't really fit it much, and I'm kinda getting bored with it at the moment anyway. Not sure how many will like this one, but eh.



All resolutions from 640x480 to 2880x1800 // DA link

Just a field nearby... taken from the car. There's actually a cemetery in the distance (and across the street from the field, even, on the resolutions it can be seen on).

I tried to take a picture of this once before. It was a better picture, atmosphere-wise, but unfortunately my camera decided to take it in 640x480. I couldn't even cover half the usual resolutions in that unless I wanted to quadruple pixels again... and that's bad for a couple common resolutions.

Busy field? Tons of grass. I don't know, I felt awful when it came time to name the thing.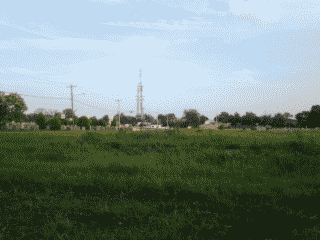 All resolutions from 640x480 to 2880x1800 // DA link