Jul - Gaming - that was fucking FAST--but still humble
-
-
DigitalBasic
Pancakes!
Level: 168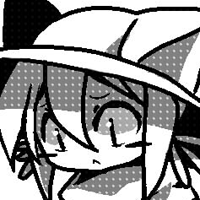 Posts: 8396/9697
EXP: 61556489
For next: 1192028

Since: 07-03-07

Pronouns: they/them

Since last post: 211 days
Last activity: 204 days


Originally posted by Xenesis

---

Learning a game should be fun.

If learning a game is frustrating, painful and causes you to not want to play anymore then the learning of the game is horribly designed.

And yes, reading around the steam forums and the dev forums the conclusion is basically that the tutorial sucks and the campaign difficulty is as balanced as a one-legged goat on a unicycle.

---

SPUF are not a good basis to judge anything on, be it about games or balance issues or if a game has a horrible tutorial. The majority of the users are morons that don't know how to apply common sense to anything.

It isn't THAT HARD to learn the game, as I'll say again. It is point, click, select actions to occur within ten seconds. The strategy is deep and if the tutorial for it isn't helpful I suggest looking at TotalBiscuit's WTF Is Frozen Synapse video, which he goes over first impressions of the game and explains it easily.

<object width="853" height="480"><embed src="http://www.youtube.com/v/9jJrUY27O0Y?version=3&hl=en_US" type="application/x-shockwave-flash" width="853" height="480" allowscriptaccess="always" allowfullscreen="true"></embed></object>

Again, I don't understand how this game is so hard to learn. It is easy to learn, difficult to master.
Xenesis
Actually a Doctor
Level: 94


Posts: 1321/2543
EXP: 8241949
For next: 114708

Since: 07-28-07

Pronouns: he/him
From: The Land of Kangaroos and Drop Bears

Since last post: 13 days
Last activity: 1 day


Posted on 10-06-11 09:23:07 PM (last edited by Xenesis at 10-06-11 09:30 PM)
Link | Quote
Oh yes, SPUF are idiots in general. But that's the vibe I got from the FS forums as well.

And no, it's not especially easy to learn. I mean for a start they removed the replay feature where you could see why a particular unit won or lost an encounter and died or not. I cannot fathom why you would remove such an amazingly helpful feature, especially if you're learning the game.

I'll take a comparison to my favourite TBS of all time, Advance Wars. If I tell a unit to attack another one I can see what's effective, I hit for tons of damage or I tink and get nutted in a counterattack. The big tank wipes out the poorly armoured recon but can't touch the helicopter. It's very easy to visually digest why your attacks have been effective or not.

Civilisation is also great in this regard. Units attack each other and you can see why attacks are effective or not. You get a nice little breakdown of what's expected. You can easily compare options and see quite easily why x or y is going to work well or poorly.

Even being told the rules of the game, reading up on it on the orders of priority, cover and the like while attempting to finish the first mission of Frozen Synapse for a good hour or so I was still completely baffled why my units were dying. I thought I was doing the right thing (ambushing, using aim mode and the like, using cover, ignore-move to get past at long distances) and yet my shotgunners were getting killed by machinegunners at close range. Couple that with the fact that the tutorial doesn't even hint at the fact you can give opponents test orders to predict their movements I was continuously getting mown down on the first campaign level. Even after I found that out and had another few attempts, planning movements and the like it seems like I'd get my dudes killed from small deviations to what I'd planned vs the enemy's actual movements was getting me killed yet again.

And I had absolutely no idea why. I understood the broad concepts of the game (according to what I'd looked up and been told) but I was still losing on the first goddamned mission. And it was frustrating. At which point I said screw it because I felt like I was playing a 'gotcha' puzzle rather than a strategy game.
Girlydragon
2940

Possibly neither Girly nor Dragon.
Level: 100


Posts: 2196/2945
EXP: 10280067
For next: 74329

Since: 07-21-07

From: Sweden

Since last post: 8 days
Last activity: 2 hours


Posted on 10-07-11 07:23:03 AM (last edited by Girlydragon at 10-07-11 07:25 AM)
Link | Quote
> Says game is easy to learn.
> Links additional video at 27 minutes.

If the game is easy to learn, then it shouldn't really need outside videos to teach you.

Less so a 27 minute one.

Easy to learn hard to master applies to games that actually tell you what they do.

Like chess, chess is as simple as it can get, and it's always obvious why something happened, aside from maybe the occasional castling.

In this game, it just kinda says you lost without saying what part went wrong. Is the equivalent of a teacher marking all the faults you did on a test, without ever telling you what the correct answers is.


And it's pretty hard to learn when it does that. :V


But hey, at least SpaceChem is in now, that makes the purchase lots better, I think.



Edit: Hell, why not add the fact that if it was TRULY easy to learn, hard to master, then even the "morons" of the SPUF would've learned it. :V
Xenesis
Actually a Doctor
Level: 94


Posts: 1331/2543
EXP: 8241949
For next: 114708

Since: 07-28-07

Pronouns: he/him
From: The Land of Kangaroos and Drop Bears

Since last post: 13 days
Last activity: 1 day


So I bought the bundle for just spacechem. I already had everything else.
Eppy37
6230
Alisa~
Level: 139


Posts: 5708/6237
EXP: 31675404
For next: 792041

Since: 07-23-07

Pronouns: he/him
From: Boguslovania

Since last post: 66 days
Last activity: 35 days


So far, no one on my friends list has made it past "Falling" on Planet Sikutar(5th Planet). Be cool to see someone creep up to me =P(Though Danopth(Planet 3) kinda drops you into the higher difficulty right away...)

Now I just need to go and actually beat Carbomega....
Jul - Gaming - that was fucking FAST--but still humble
-
-
Rusted Logic