Lunaria


Moon Bunny! :3
Level: 132


Posts: 3962/5607
EXP: 26888033
For next: 243900

Since: 07-28-07

Pronouns: she/her
From: pile of fluff

Since last post: 22 hours
Last activity: 11 hours


Now look at you, you're an year older! :O


You know what this calls for? A PARTY!
legacyme3
"In short, legacyme3 does horrible things to people, and I don't think anyone else on Jul should be exposed to him, no matter how decent of a person he pretends to be."

I don't normally ban for offsite behavior but you're a whole level of terrible.
Level: NaN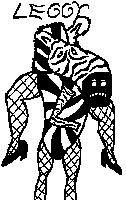 Posts: 173/-1694
EXP: NaN
For next: 0

Since: 06-01-11


Since last post: 5.0 years
Last activity: 81 days


I ALREADY POSTED IN ONE OF THESE BUT HAPPY BIRTHDAY ANYWAY =|
pacman1755
100

Level: 22


Posts: 22/101
EXP: 52272
For next: 6078

Since: 07-16-11

From: Wisconsin

Since last post: 6.0 years
Last activity: 4.0 years


Its your birthday isn't it? So...HAPPY BIRTHDAY
Have a good one
Rick
M'Lord, there's a knife in your head!
Level: 144


Posts: 4586/7402
EXP: 35844762
For next: 865544

Since: 02-15-10

From: Maine

Since last post: 15 days
Last activity: 1 hour


<object width="480" height="390"><embed src="http://www.youtube.com/v/5YF8qzVxIws?version=3&hl=en_US&rel=0" type="application/x-shockwave-flash" width="480" height="390" allowscriptaccess="always" allowfullscreen="true"></embed></object>
Girlydragon
2940

Possibly neither Girly nor Dragon.
Level: 100


Posts: 2004/2943
EXP: 10233578
For next: 120818

Since: 07-21-07

From: Sweden

Since last post: 10 days
Last activity: 37 min.


Haha, two threads, that's amazing, thanks again everyone and rememb...


Originally posted by The Red Snifit

---

---


HOLY.

SHIT!
Jul Eye
10

Level: 10



Posts: 14/16
EXP: 3325
For next: 1089

Since: 05-29-11


Since last post: 7.0 years
Last activity: 6.0 years


Happy birthday bro! hope you had a great time.
and...great pic from snigfut. =)

Rusted Logic