sofi

🌠
Level: 106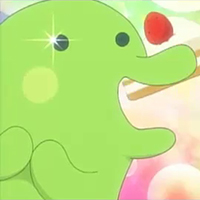 Posts: 3303/3821
EXP: 12612684
For next: 59259

Since: 02-18-11

Pronouns: she/her
From: たまごっち星

Since last post: 4 days
Last activity: 14 hours


It's 63°F in Seattle now. And yeah, just like two weeks ago it was snowing. Funny how things work. Yesterday it was also in the low 60s and I went out without a coat. It was a wonderful experience. I felt like dancing. People were out picnicking and lounging in the parks like it was summer again.
Kak
heh
Level: 73


Posts: 1367/1817
EXP: 3397111
For next: 88757

Since: 09-03-13

From: ???

Since last post: 12 days
Last activity: 7 hours


The darkest day of the year features a sunny weather that won't matter much anyway, since the darkness quickly arrives.

Oh, and no snow. It hasn't snowed yet this year (or the last year, for the matter).
sofi

🌠
Level: 106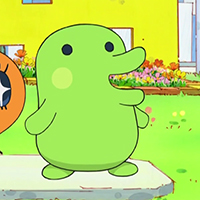 Posts: 3307/3821
EXP: 12612684
For next: 59259

Since: 02-18-11

Pronouns: she/her
From: たまごっち星

Since last post: 4 days
Last activity: 14 hours


Posted on 12-26-14 05:51:29 AM (last edited by Sofi at 12-26-14 06:06:14 AM)
Link | Quote
It was sunny today and it should be for a few days next week too. Nice. It rained on Christmas Eve, which I was very happy about.
Tiger21820

Shyguy
Level: 22


Posts: 82/95
EXP: 52233
For next: 6117

Since: 03-24-10

Pronouns: he/him
From: AREA UNKNOWN

Since last post: 52 days
Last activity: 5 days


Cold, with no snow... I wish it would snow.
sammyrms1
Member
Level: 21


Posts: 88/141
EXP: 44932
For next: 5011

Since: 12-19-16

From: San Francisco, CA

Since last post: 2 days
Last activity: 57 min.


I didn't know this thread existed.
So there's gonna be some rain in SF this week, but it's mostly gonna be cloudy.
sofi

🌠
Level: 106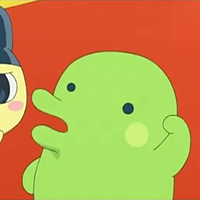 Posts: 3547/3821
EXP: 12612684
For next: 59259

Since: 02-18-11

Pronouns: she/her
From: たまごっち星

Since last post: 4 days
Last activity: 14 hours


this thread exists but it's largely been superceded by this thread.

imo, this one's the better one, but i'll let some other mods decide. (i'm a mod, but i'm not an impartial figure here.)
Halian

six legged drgn whomst build worlds
Level: 44


Posts: 337/480
EXP: 585006
For next: 26279

Since: 06-20-10

Pronouns: he/him
From: Central Florida

Since last post: 9 days
Last activity: 22 hours


I will end it by stating that if I can't wear shorts and flip-flops, then the weather is WRONG
Rusted Logic