Peardian

Magikoopa

16/3/1: KvSG #479 is up!

Level: 149


Posts: 7004/7433
EXP: 41179170
For next: 155969

Since: 08-02-07

From: Isle Delfino

Since last post: 1 day
Last activity: 1 day


There's another cold front coming through, but so far it's disappointing compared to the previous one. Last week, the forecast made it look like we could have freezing temperatures and rain all in the same day (Snow? In MY Florida? It's more likely than you think.) but the forecast has since been revised to only drop to near 40 and only after the rain. I was looking forward to real snow, too.
Nicole

Disk-kun
Level: 141


Posts: 6299/6452
EXP: 33409471
For next: 710543

Since: 07-06-07

Pronouns: she/her
From: Boston, MA

Since last post: 22 hours
Last activity: 1 hour


Weather's been dry, cold, and miserable lately- it warmed up a little today to the low 40's, but tomorrow is supposed to drop the temperatures again and throw in a little bit of snow to add insult to injury.

I don't do well in this sort of weather...
Kak
heh
Level: 73


Posts: 1027/1816
EXP: 3378044
For next: 107824

Since: 09-03-13

From: ???

Since last post: 6 days
Last activity: 22 hours


The rain stopped...

FINALLY!


The temperature is still about 7°C. Like that would change.


It's also quite humid as the result of the constant rain in the past few days. I wouldn't be surprised if the rain returns.
sofi

🌠
Level: 106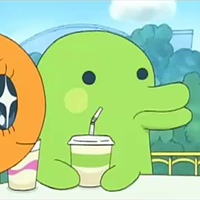 Posts: 3244/3818
EXP: 12557142
For next: 114801

Since: 02-18-11

Pronouns: she/her
From: たまごっち星

Since last post: 62 days
Last activity: 30 days


The weather here has taken a page from the Northeast and we're talking cold, dry, sunny winter weather. The mountains are out and oh man are they majestic but I miss the warm, mild winters I saw last year. This Saturday we're expecting snow.


Originally posted by National Weather Service in Seattle/Tacoma

---

... MUCH COLDER WEATHER EXPECTED THROUGH THE WEEK...
A MARKED COOLING TREND IS EXPECTED BEGINNING TUESDAY AND CONTINUING THROUGH AT LEAST FRIDAY THIS WEEK AS AN AIR MASS WITH ORIGINS IN THE YUKON SPREADS INTO WESTERN WASHINGTON. THE COLDEST WEATHER IS EXPECTED WEDNESDAY AND THURSDAY. HIGH TEMPERATURES WILL GET AS COLD AS 20 DEGREES BELOW NORMAL. NORMAL HIGHS THIS TIME OF YEAR ARE AROUND 50 DEGREES. ON THURSDAY THERE IS A GOOD CHANCE SOME LOCATIONS WILL NOT GET ABOVE FREEZING FOR A HIGH TEMPERATURE.
THERE IS THE POTENTIAL TO BREAK NUMEROUS LOW MAXIMUM TEMPERATURE RECORDS DURING THIS PERIOD. THE FOLLOWING IS A TABLE WITH LOW MAXIMUM RECORDS FROM SELECTED LOCATIONS AROUND THE AREA.
SEATTLE OLYMPIA BELLINGHAM HOQUIAM
FEBRUARY 4 31 (1989) 29 (1989) 29 (1989) 32 (1989) FEBRUARY 5 34 (1989) 35 (1985) 33 (1957) 39 (1989) FEBRUARY 6 37 (1949) 36 (1949) 36 (1973) 41 (1990) FEBRUARY 7 38 (1994) 36 (1997) 32 (1994) 41 (1985)
ALL DATES ARE LAST YEAR OF OCCURRENCE.
THERE IS ALSO A POSSIBILITY OF RECORD LOW TEMPERATURES LATER IN THE WEEK. PREVIOUS COLD SPELLS EARLY IN FEBRUARY HAVE MOST RECORD LOW TEMPERATURES IN THE SINGLE DIGITS THROUGH TOMORROW MAKING RECORD LOW TEMPERATURES UNLIKELY INITIALLY WITH THIS COLD SPELL. THE FOLLOWING IS A TABLE OF RECORD LOWS FOR THURSDAY AND FRIDAY.
SEATTLE OLYMPIA BELLINGHAM HOQUIAM
FEBRUARY 6 18 (1989) 5 (1989) 20 (1989) 20 (1989) FEBRUARY 7 20 (1989) 7 (1989) 20 (1989) 22 (1989)
IN ADDITION TO THE COOL TEMPERATURES... WINDY FRASER OUTFLOW CONDITIONS WILL CONTINUE FOR THE NEXT FEW DAYS. THIS PATTERN RESULTS IN BRISK NORTHEAST WINDS FROM SUMAS AND BELLINGHAM OUT PAST THE SAN JUAN ISLANDS... WITH WIND GUSTS IN EXCESS OF 40 MPH. WIND AND COLD TEMPERATURES COULD RESULT IN WIND CHILL VALUES IN THE NEGATIVE SINGLE DIGITS. ANOTHER WINDY LOCATION WOULD BE FROM STEVENS AND SNOQUALMIE PASSES WEST INTO THE CASCADE FOOTHILLS... WHERE GUSTY EAST WINDS COULD OCCUR AT TIMES BEGINNING TUESDAY.

---
||3
Member
Level: 17



Posts: 39/62
EXP: 20470
For next: 4273

Since: 01-28-14


Since last post: 4.0 years
Last activity: 4.0 years


I have no idea what weather it is today, but it was nice and warm (-10 or -15 or so) until the wind started blowing in my face with the snow.
FieryIce

Luigi
不知道该写什么
Level: 114


Posts: 3942/4118
EXP: 15912056
For next: 397511

Since: 12-17-08


Since last post: 35 days
Last activity: 6 days


It snowed today... it was the first day with precipitation here since October. I'm kind of glad that now it's not so dull outside, but actually I kind of would have preferred rain, oh well. Temperature is still stable around the high 20s ... it hasn't really changed much all winter.
Kak
heh
Level: 73


Posts: 1038/1816
EXP: 3378044
For next: 107824

Since: 09-03-13

From: ???

Since last post: 6 days
Last activity: 22 hours


It's cloudy now... well, boo hoo, it looks like it'll be about to rain again. Temperatures are still near 6°C

Thanks so much for the everlasting sun
marussia
Member
Level: 12


Posts: 12/29
EXP: 6543
For next: 1378

Since: 01-31-14


Since last post: 4.0 years
Last activity: 3.0 years


It snowed in Mississippi again yesterday, but this time it was nothing compared to what we had last week. All it really did was make us get out of school 5 minutes earlier.
SoulofDeath

Red Goomba
Level: 14



Posts: 15/44
EXP: 12196
For next: 875

Since: 02-09-14


Since last post: 4.0 years
Last activity: 4.0 years


At
A ya, lots of snow, bad traffic. All behind us now! But we are going to get some more snow, hopefully we will be more prepared.
Zero One
5160

And as we fall the spirit carries on,
That a hero'll come and save us all,
As we call the ones we left below,
We all dream of the day we rise above
Level: 123


Posts: 4729/5166
EXP: 20683807
For next: 547459

Since: 05-24-10

From: Delta Quadrant

Since last post: 28 days
Last activity: 3 days


It's disgustingly temperate. I haven't had a snow day yet. It snowed twice and it didn't settle either time. The worst its gotten is a bit wet.

Bloody America, hogging all the good weather >:|
Cuber456

Fuzzy
Don't mind me. Just passing through.
Level: 52


Posts: 481/776
EXP: 1073793
For next: 10047

Since: 02-19-12

From: Everywhere at once.

Since last post: 276 days
Last activity: 276 days


Posted on 02-12-14 03:53:55 PM (last edited by Cuber456 at 02-13-14 09:45:23 AM)
Link | Quote
As of late, it has been ridiculously cold where I am. If I stay out longer than 13.54 seconds, I will turn into an icicle. This is the type of weather I hate going out into since you have to suit up in layers to be warm. I hate that shit and its even worse when there's wind. I love the summertime when the sun is up high, bright and warm and I can just walk out in a pair of shorts and a t-shirt.

In the next day or two, it is suppose to snow up to a foot. I'm neutral about it at the moment. If I don't have to walk to classes in it, I'll be happy. I'm happy
.
Kak
heh
Level: 73


Posts: 1056/1816
EXP: 3378044
For next: 107824

Since: 09-03-13

From: ???

Since last post: 6 days
Last activity: 22 hours


It took some days to rain. But at the end it did. Very nice, considering there wouldn't have been any problems with snow for now.

At least the rain isn't much heavy for now.
Kak
heh
Level: 73


Posts: 1069/1816
EXP: 3378044
For next: 107824

Since: 09-03-13

From: ???

Since last post: 6 days
Last activity: 22 hours


Meh, it's not raining anymore here. Good.

So this already awesome day will be even more awesome.
Rusted Logic