Liliana
"A horrible person". That's what it says. "A horrible person."

We weren't even testing for that.


Level: NaN



Posts: 2453/-3841
EXP: NaN
For next: 0

Since: 07-23-07


Since last post: 6.0 years
Last activity: 6.0 years


did anyone else notice it now gives the correct number instead of just saying "a lot"?

I never noticed that until now. Never knew the board actually saved them, either (I figured it used 16-bit and stopped long at 65,535).

Just a minor point and a waste of thread space, but oh well.
Nicole

Disk-kun
Level: 140


Posts: 3671/6444
EXP: 33105103
For next: 181302

Since: 07-06-07

Pronouns: she/her
From: Boston, MA

Since last post: 2 days
Last activity: 4 hours


Amusing how the real view-counter shows up as the post/thread counters have gone away.
Taryn
Rest In Peace
1987-2014


Level: 194


Posts: 13391/14742
EXP: 102943696
For next: 599398

Since: 09-01-09

From: Seattle

Since last post: 6.0 years
Last activity: 6.0 years


Yeah, I noticed that yesterday, I think. I assumed the database just used a 16-bit unsigned integer and could go past 65535, myself.
Rick
M'Lord, there's a knife in your head!
Level: 143


Posts: 4073/7399
EXP: 35668297
For next: 163511

Since: 02-15-10

From: Maine

Since last post: 15 hours
Last activity: 10 hours


Huh, no, I didn't notice that.

I just thought it said "a lot" just as kind of a way to be like "Oh, hey, we don't feel like showing twelve digit numbers!"
Tiden
Banned for participating in a harassment campaign and revealing their true colors

Level: NaN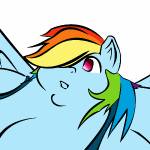 Posts: 6059/-6493
EXP: NaN
For next: 0

Since: 07-03-07

Pronouns: they/them

Since last post: 177 days
Last activity: 10 days


Ints in mysql, regardless of the display width (i.e., the 5 in int(5) for a column definition) will always store a full signed or unsigned 32-bit integer
Rusted Logic