Zero One
5150

And as we fall the spirit carries on,
That a hero'll come and save us all,
As we call the ones we left below,
We all dream of the day we rise above
Level: 121


Posts: 3114/5152
EXP: 19993482
For next: 63214

Since: 05-24-10

From: Delta Quadrant

Since last post: 3 days
Last activity: 3 hours


Who wouldn't? Seriously?
Rick
M'Lord, there's a knife in your head!
Level: 142


Posts: 3920/7366
EXP: 34747578
For next: 220851

Since: 02-15-10

From: Maine

Since last post: 3 days
Last activity: 2 days


I'd also do that chick in the "We can do it!" poster. She needs more men in her life that she isn't shoving the fist down the throat of.
devin

King Bowser Koopa
i'm mima irl
Level: 106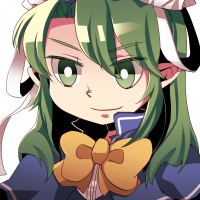 Posts: 3165/3446
EXP: 12268284
For next: 403659

Since: 04-29-08

Pronouns: any
From: FL

Since last post: 14 days
Last activity: 1 day


Originally posted by devin

---

You can't have ... with an Waffle. You need to eat the Waffle!

---

What the fuck
2Tie

Rumours of my death have been greatly exaggerated.
Level: 61


Posts: 708/1050
EXP: 1867859
For next: 8737

Since: 02-22-10

Pronouns: anything you want
From: The Codrex, Karda Nui

Since last post: 4 days
Last activity: 4 hours


<object width="475" height="381"><embed width="475" height="381" wmode="window" allowfullscreen="true" type="application/x-shockwave-flash" src="http://www.youtube.com/v/ghhV1pRkPhM&showsearch=0&fs=1&rel=0&autoplay=0&ap=%2526fmt%3D18"></embed></object>
Rusted Logic