Girlydragon
2940

Possibly neither Girly nor Dragon.
Level: 100


Posts: 1691/2941
EXP: 10193802
For next: 160594

Since: 07-21-07

From: Sweden

Since last post: 202 days
Last activity: 9 hours


Posted on 04-27-11 04:26:17 AM
Link
You have my support, and my axe.
Lunaria


Moon Bunny! :3
Level: 132


Posts: 3715/5602
EXP: 26774861
For next: 357072

Since: 07-28-07

Pronouns: she/her
From: pile of fluff

Since last post: 3 days
Last activity: 9 hours


Posted on 04-27-11 07:42:52 PM
Link
Rule removal passed. Please read the extra note!
-------

Rules:

Permanent:
1. Rules that are made permanent can't be changed, removed or transmuted.
2. Rules that are in the tier below permanent can be voted to be added as permanent; in order to pass there needs to be a clear majority. Each player gets one vote when voting for this.
3. The game will end the first of June this year.

Immutable:
1. Players take turns in order of the list, descending.
2. The player or the alliance with the highest score at the end of the game wins.
3. If two players forge an alliance they pool their points, but have to vote as one.

Mutable:
1. In the case of a tie, a die roll will determine the outcome.
2. It costs two points to make, join or leave an alliance.
3. No rules can be made that will use values and/or objects outside of the game itself.
4. The player who suggest a rule, change, or transmute gets 2 points if it passes.
5. Players vote with their current score to decided of new rules are added, or current rules changed/removed.

-------

Score:

1. Sanky - 12
2. The Red Snifit - 18 (14 + 4)
3. Girlydragon - 11
4. Imajin - 15 (16 - 1)
5. Arp1033 - 15
6. CB - 8

Worlds:

Nedara - The shadow - Arp1033
Varaa - The fire - Girlydragon
Vorani - The balance - Sanky, The Red Snifit
Undra - The infinity - Imajin
Zevra - The void - CB

-------

Round: 3
Next up: Girlydragon
Event: None

-------

Note: Right now there is really no change between immutable or mutable rules at all, they are the same. So over the course of the next turn I would like people to vote with one vote each if we should just tack the two rule trees into one, or if anyone have any better suggestion I'm open for those, I'm not really impossible in this question.


TL;DR: I want to organize the rules better.
Sanqui
1750

🦉
Level: 77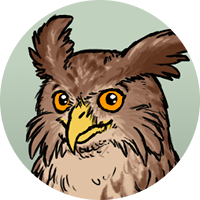 Posts: 792/1750
EXP: 4142570
For next: 48559

Since: 12-20-09

Pronouns: any
From: Czechia (NEW!)

Since last post: 10 days
Last activity: 8 days


Posted on 04-28-11 08:34:58 AM (last edited by Sanky at 04-28-11 08:35 AM)
Link
I think the rules should stay as they are now, because transmuting a rule between immutable and mutable is still a viable action that shouldn't be removed unless a rule that changes that is voted for.
Girlydragon
2940

Possibly neither Girly nor Dragon.
Level: 100


Posts: 1693/2941
EXP: 10193802
For next: 160594

Since: 07-21-07

From: Sweden

Since last post: 202 days
Last activity: 9 hours


Posted on 04-28-11 03:30:44 PM
Link
I'd vote for keeping the immutable and mutable rule trees as it is.

I'd also try to steal some points from TRS, I'd also make a rule suggestion:

"When no event is active the next event in line will be shown including all changes made by it, and a countdown for when it comes into effect."

POWER TO THE PLAYERS! >:3
Nicole

Disk-kun
Level: 140


Posts: 3634/6444
EXP: 33120241
For next: 166164

Since: 07-06-07

Pronouns: she/her
From: Boston, MA

Since last post: 6 days
Last activity: 1 day


Posted on 04-28-11 04:44:03 PM (last edited by Imajin at 04-28-11 04:44 PM)
Link
I'm going to pass Girlydragon's proposal.


Also, I support keeping the two tiers in existence despite the lack of practical distinction.
Lunaria


Moon Bunny! :3
Level: 132


Posts: 3720/5602
EXP: 26774861
For next: 357072

Since: 07-28-07

Pronouns: she/her
From: pile of fluff

Since last post: 3 days
Last activity: 9 hours


Posted on 04-29-11 05:03:12 PM
Link
Time out -> Rule fails to pass.
-------

Rules:

Permanent:
1. Rules that are made permanent can't be changed, removed or transmuted.
2. Rules that are in the tier below permanent can be voted to be added as permanent; in order to pass there needs to be a clear majority. Each player gets one vote when voting for this.
3. The game will end the first of June this year.

Immutable:
1. Players take turns in order of the list, descending.
2. The player or the alliance with the highest score at the end of the game wins.
3. If two players forge an alliance they pool their points, but have to vote as one.

Mutable:
1. In the case of a tie, a die roll will determine the outcome.
2. It costs two points to make, join or leave an alliance.
3. No rules can be made that will use values and/or objects outside of the game itself.
4. The player who suggest a rule, change, or transmute gets 2 points if it passes.
5. Players vote with their current score to decided of new rules are added, or current rules changed/removed.

-------

Score:

1. Sanky - 12
2. The Red Snifit - 15 (18 - 3)
3. Girlydragon - 14 (11 + 3)
4. Imajin - 16 (15 + 1)
5. Arp1033 - 15
6. CB - 8

Worlds:

Nedara - The shadow - Arp1033
Varaa - The fire - Girlydragon
Vorani - The balance - Sanky, The Red Snifit
Undra - The infinity - Imajin
Zevra - The void - CB

-------

Round: 3
Next up: Imajin
Event: None

-------


Lunaria


Moon Bunny! :3
Level: 132


Posts: 3721/5602
EXP: 26774861
For next: 357072

Since: 07-28-07

Pronouns: she/her
From: pile of fluff

Since last post: 3 days
Last activity: 9 hours


Posted on 04-29-11 05:54:44 PM
Link
World Change
-------

Rules:

Permanent:
1. Rules that are made permanent can't be changed, removed or transmuted.
2. Rules that are in the tier below permanent can be voted to be added as permanent; in order to pass there needs to be a clear majority. Each player gets one vote when voting for this.
3. The game will end the first of June this year.

Immutable:
1. Players take turns in order of the list, descending.
2. The player or the alliance with the highest score at the end of the game wins.
3. If two players forge an alliance they pool their points, but have to vote as one.

Mutable:
1. In the case of a tie, a die roll will determine the outcome.
2. It costs two points to make, join or leave an alliance.
3. No rules can be made that will use values and/or objects outside of the game itself.
4. The player who suggest a rule, change, or transmute gets 2 points if it passes.
5. Players vote with their current score to decided of new rules are added, or current rules changed/removed.

-------

Score:

1. Sanky - 12
2. The Red Snifit - 15
3. Girlydragon - 14
4. Imajin - 19 (16 + 3)
5. Arp1033 - 15
6. CB - 8

Worlds:

Nedara - The shadow - Arp1033
Varaa - The fire - Girlydragon
Vorani - The balance - Sanky, The Red Snifit, Imajin
Undra - The infinity -
Zevra - The void - CB

-------

Round: 3
Next up: Arp1033
Event: None

-------

Lunaria


Moon Bunny! :3
Level: 132


Posts: 3724/5602
EXP: 26774861
For next: 357072

Since: 07-28-07

Pronouns: she/her
From: pile of fluff

Since last post: 3 days
Last activity: 9 hours


Posted on 04-30-11 09:43:14 AM
Link
Turn passed!
-------

Rules:

Permanent:
1. Rules that are made permanent can't be changed, removed or transmuted.
2. Rules that are in the tier below permanent can be voted to be added as permanent; in order to pass there needs to be a clear majority. Each player gets one vote when voting for this.
3. The game will end the first of June this year.

Immutable:
1. Players take turns in order of the list, descending.
2. The player or the alliance with the highest score at the end of the game wins.
3. If two players forge an alliance they pool their points, but have to vote as one.

Mutable:
1. In the case of a tie, a die roll will determine the outcome.
2. It costs two points to make, join or leave an alliance.
3. No rules can be made that will use values and/or objects outside of the game itself.
4. The player who suggest a rule, change, or transmute gets 2 points if it passes.
5. Players vote with their current score to decided of new rules are added, or current rules changed/removed.

-------

Score:

1. Sanky - 12
2. The Red Snifit - 15
3. Girlydragon - 14
4. Imajin - 19
5. Arp1033 - 17 (15 + 2)
6. CB - 8

Worlds:

Nedara - The shadow - Arp1033
Varaa - The fire - Girlydragon
Vorani - The balance - Sanky, The Red Snifit, Imajin
Undra - The infinity -
Zevra - The void - CB

-------

Round: 3
Next up: CB
Event: None

-------


Lunaria


Moon Bunny! :3
Level: 132


Posts: 3726/5602
EXP: 26774861
For next: 357072

Since: 07-28-07

Pronouns: she/her
From: pile of fluff

Since last post: 3 days
Last activity: 9 hours


Posted on 04-30-11 08:09:50 PM
Link
World change.
-------

Rules:

Permanent:
1. Rules that are made permanent can't be changed, removed or transmuted.
2. Rules that are in the tier below permanent can be voted to be added as permanent; in order to pass there needs to be a clear majority. Each player gets one vote when voting for this.
3. The game will end the first of June this year.

Immutable:
1. Players take turns in order of the list, descending.
2. The player or the alliance with the highest score at the end of the game wins.
3. If two players forge an alliance they pool their points, but have to vote as one.

Mutable:
1. In the case of a tie, a die roll will determine the outcome.
2. It costs two points to make, join or leave an alliance.
3. No rules can be made that will use values and/or objects outside of the game itself.
4. The player who suggest a rule, change, or transmute gets 2 points if it passes.
5. Players vote with their current score to decided of new rules are added, or current rules changed/removed.

-------

Score:

1. Sanky - 12
2. The Red Snifit - 15
3. Girlydragon - 14
4. Imajin - 19
5. Arp1033 - 17
6. CB - 8

Worlds:

Nedara - The shadow - Arp1033
Varaa - The fire - Girlydragon
Vorani - The balance - Sanky, The Red Snifit, Imajin
Undra - The infinity - CB
Zevra - The void -

-------

Round: 4
Next up: Sanky
Event: None

-------

Nicole

Disk-kun
Level: 140


Posts: 3667/6444
EXP: 33120241
For next: 166164

Since: 07-06-07

Pronouns: she/her
From: Boston, MA

Since last post: 6 days
Last activity: 1 day


Posted on 05-01-11 02:12:27 PM
Link
Eh, I guess I will, in a shocking turnabout, support this measure. =o
Rusted Logic