Stigandr
1420

Some say he was what landed at Roswell in 1947, and that his right eye sees infrared light. All we know is, he's called The Stigandr.
Level: 73


Posts: 15/1426
EXP: 3473524
For next: 12344

Since: 07-21-07

From: Woodstock, VA

Since last post: 279 days
Last activity: 11 days


777 new views on 7/7/07, 7 threads on the board.

[13:40] XkeeperNaN: make a thread about it! xD
DigitalBasic
Pancakes!
Level: 168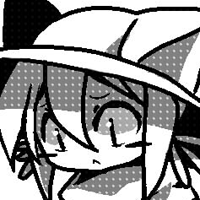 Posts: 240/9697
EXP: 61730835
For next: 1017682

Since: 07-03-07

Pronouns: they/them

Since last post: 234 days
Last activity: 227 days


Reminds me of when I saved my Kingdom Hearts save on 05/05/05 with 5:55 time on it at exactly 5:55. I've never had anything quite like that ever again.
Aerakin
Ye Olde Layout
Level: 94



Posts: 269/2550
EXP: 8321774
For next: 34883

Since: 07-05-07

From: From the future

Since last post: 4.0 years
Last activity: 1.0 years


Originally posted by Xkeeper

---

Amusingly, that's seven sevens

---


If they were actually lucky, that'd be cool.
Girlydragon
2940

Possibly neither Girly nor Dragon.
Level: 100


Posts: 73/2946
EXP: 10314562
For next: 39834

Since: 07-21-07

From: Sweden

Since last post: 7 days
Last activity: 23 min.


I have never seen something like this occur to me before... That I can remember that is.
Deleted User
Original user deleted
Level: NaN



Posts: 179/-8234
EXP: NaN
For next: 0

Since: 07-26-07


Since last post: 11.0 years
Last activity: 8.0 years


Now all you need to do is get eights across the board.
Rusted Logic