Darkdata
Ruins!? ♥
Level: 100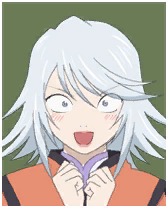 Posts: 2307/2889
EXP: 10036012
For next: 318384

Since: 07-04-07


Since last post: 1.0 years
Last activity: 34 days


Posted on 03-27-11 12:18:05 PM (last edited by Darkdata at 03-27-11 12:43 PM)
Link | Quote
It's amazing how much you miss the 3D when you switch to a normal DS game.

edit:




Fun~
Keitaro

Fire Snake
LOVELY ARRANGEMENT. VOLCANO BAKEMEAT
Level: 67



Posts: 787/1191
EXP: 2514981
For next: 77891

Since: 09-09-08

From: California

Since last post: 272 days
Last activity: 158 days


I need to stop being a starving artist and get this thing immediately. If music equipment was not so expensive I might actually have had some cash saved over to grab one
Higsby

Super Luigi


727 []

Level: 118


Posts: 3890/4318
EXP: 18282942
For next: 99972

Since: 07-29-07

From: Canada

Since last post: 79 days
Last activity: 5 hours


I picked up the 3DS today and I was very surprised at how few people were actually buying them. I was expecting there to be massive line ups like there were for the Wii although with the 3DS I was able to get to a store 30 minutes before it opened and be second in line. The 3D effect is neat although I usually just turn it on for a few minutes at a time in an attempt to save battery life. It looks like friend codes are back though although I think that they might be universal this time (instead of game specific) although I can't confirm this since I don't have any 3DS games that use Wi-Fi at the moment. My friend code is 2148-8148-2848 in case anyone wants to add me as a friend.
Boing
450

Level: 45


Posts: 457/458
EXP: 620857
For next: 39307

Since: 12-16-07

From: Michigan, US

Since last post: 7.0 years
Last activity: 7.0 years


I planning on picking one up, hopefully today, but I won't be getting any games. I figure that the packaged features will keep me busy for a little while, and frankly there wasn't any launch titles that really grabbed my attention.
Peardian

Magikoopa

16/3/1: KvSG #479 is up!

Level: 149


Posts: 4715/7439
EXP: 41324475
For next: 10664

Since: 08-02-07

From: Isle Delfino

Since last post: 3 days
Last activity: 20 hours


Yeah, the code is universal.


I'm interested about the 3D/battery life thing. Unless I'm mistaken, wouldn't the amount of 3D effect you use have a consistant impact on the battery life except when completely disabled?
Darkdata
Ruins!? ♥
Level: 100


Posts: 2309/2889
EXP: 10036012
For next: 318384

Since: 07-04-07


Since last post: 1.0 years
Last activity: 34 days


Little, what kills the screen is the processing power and the brightness.

We do have a small gamecube here after all.
Colin
Missing: One avatar. Will be restored at some point.
Level: 170



Posts: 8155/10052
EXP: 64999624
For next: 386619

Since: 07-22-07

From: LaSalle, Quebec, Canada

Since last post: 4.0 years
Last activity: 4.0 years


Yeah, the code is universal.

And the skies parted and all was right with the world after so many years of Nintendo not getting their act together on that front.
Lunaria


Moon Bunny! :3
Level: 133


Posts: 3565/5623
EXP: 27173844
For next: 678823

Since: 07-28-07

Pronouns: she/her
From: pile of fluff

Since last post: 8 hours
Last activity: 8 hours


I wonder if they added in support of patching through normal DS games to the 3DS network settings. :/

I want to play these games online too... but as it is now, I just can't have my router on WEP, it's just not secure enough, and in a few years, well, let's just say it won't get any better.
Danika
6220

Still Your Goddess, Since 1999
Level: 134


Posts: 5675/6221
EXP: 28336102
For next: 250872

Since: 10-23-09

Pronouns: she/her
From: Albany, NY

Since last post: 23 hours
Last activity: 9 min.


Might just have to try out the 3DS next time I go to GameStop, actually... I might wait to buy this one, however...
Sponty
Part boy, part car; Boycar, Protector and King of Chilladelphia
Level: 177


Posts: 9162/11090
EXP: 75019176
For next: 224500

Since: 08-24-07

Pronouns: he/him
From: Canada

Since last post: 36 days
Last activity: 32 days


I stopped by Walmart, hoping that by some miracle they'd have a demo station, but no.

Weird though, as they had only really sold 3 or 4 of the consoles, afaik.
paulguy

Green Birdo
Level: 90


Posts: 1406/2294
EXP: 7039724
For next: 148885

Since: 09-14-07

From: Buffalo, NY

Since last post: 6.0 years
Last activity: 6.0 years


Got mine from breastbuy and they weren't really that swamped for it at all. This seems to be a rather lukewarm release. Also, you'll want to get games. The built in features are nice but a lot of stuff is still pending. There were a few things that reported requiring a future update. I haven't used the AR cards because it was dark by the time I got home, and the light in this room isn't bright enough for it to work.

I'm looking forward to it getting hacked and seeing what interesting homebrew comes around. I can see some neat 3D scene demo kind of things using the effect.

Also, I was worried about the effect not working for me because of my eyes but it works great but I need to turn it off to really usefully play it but it's good for cinematics and stuff.
Zero One
5160

And as we fall the spirit carries on,
That a hero'll come and save us all,
As we call the ones we left below,
We all dream of the day we rise above
Level: 123


Posts: 2998/5166
EXP: 20747491
For next: 483775

Since: 05-24-10

From: Delta Quadrant

Since last post: 47 days
Last activity: 2 days


Originally posted by paulguy

---

Got mine from breastbuy...

---


Hello, Freud!

I'm currently saving up for one, but it's gonna be a few months before I can afford it. On the upside, more potential releases for me!
Aerakin
Ye Olde Layout
Level: 94



Posts: 2334/2550
EXP: 8321228
For next: 35429

Since: 07-05-07

From: From the future

Since last post: 4.0 years
Last activity: 1.0 years


I still got one, despite anything I said.

From the 3D stuff I've tried, it is nifty. But I got an headache pretty fast.

But heh, waiting for homebrew to hit that thing, I suppose.
Higsby

Super Luigi


727 []

Level: 118


Posts: 3892/4318
EXP: 18282942
For next: 99972

Since: 07-29-07

From: Canada

Since last post: 79 days
Last activity: 5 hours


Since I don't have any 3DS games at the moment I've been using it to play a variety of original DS games, just seeing what they're like with the slider and how they look on the 3DS. The image quality is fairly disappointing for original DS games, I figured that even though the image was going to be bigger it would still look nice like is does on a DSi/XL although instead you get a blurry image and black bars on both sides of the top screen. Also, am I the only one who's worried about the black bars being burned into the screen after playing an original DS game for a long period of time, similar to what happens to some wide screen TVs? This is something that I haven't seen brought up at all anywhere on the internet...
Sails
2780

Level: 98



Posts: 2555/2784
EXP: 9494535
For next: 159818

Since: 07-04-07


Since last post: 157 days
Last activity: 2 days


Posted on 03-29-11 12:18:27 AM (last edited by Norman Google at 03-29-11 12:27 AM)
Link | Quote
Hold Start and Select while booting a DS game, Higsby.

Also, LCDs don't burn in.

Edit: Also, get in the car ride and look at the rotating icons on the home menu. It spins incredibly fast, but I can't make it do that by moving around my room or shaking it violently...

Edit2: Pull the stylus out and push it back in, it makes it spin.
FSX
Random nobody
Level: 6



Posts: 3/6
EXP: 779
For next: 128

Since: 03-28-11


Since last post: 7.0 years
Last activity: 7.0 years


I've tried this literally once, in an in-store kiosk (with Pilotwings Resort). The game looked fantastic, and if you set the 3D slider right the 3D made everything look even better. The 3D is very much a one-person thing, however. The angle of vision is quite small. (as everybody knew
)
Rusted Logic