Xkeeper

Level: 251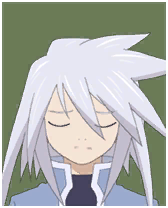 Posts: 701/24728
EXP: 251586625
For next: 2453251

Since: 07-03-07

Pronouns: they/them, she/her, etc.

Since last post: 1 day
Last activity: 11 hours


We have 1,900 posts in the past 24 hours.

That's still over board2's 1800-something.

Not a competition, but definitely something of interest.

Fun fact: Happy Hour didn't even come close to this, actually, as the record was set at the grand opening of Board2.

And as DarkSlaya has mentioned many times, plenty of contentful posts in it instead of "HEY GUYS QUOTE PYRAMID"


So I feel rather accomplished, and I owe it all to you. Again, thanks.

(I only say this because my body is going to drag itself to bed soon, even if I try to resist)