Kawaii-e

Koopa
Collecting Dust and Games
Level: 24


Posts: 86/107
EXP: 69424
For next: 8701

Since: 08-12-07

From: Rhinefalls

Since last post: 30 days
Last activity: 1 hour


As I didn't have a walkman as a kif, but did have a Game Boy, that was my portable music device.

That's how my taste for chiptune has started. And every game with a soundtest was a goddess sent.

I may got a walkman later, and I did some mixtapes, of GB and NES music, even got.to use my sisters discman, but Ge Boys were a long time my only musical compagnions.

When I got a flashcart for my GBA, I really got into MOD Files and NSF, as these were easily playable and a low memory footprint to boot.

This only changed with the arrival of the 3DS and used its MP3 feature, sadly the headphone output was just too quiet for speaker use at work, so I used a PSP Go for some years for that job.

At home, when I just want to listen to music, I sit in the living room and let the music play trough my Sonos.

Or lay in bed and listen trough headphones.

The source could be anything, Chiptune filea from my computer, CDs, records, MiniDisc or the games themselves.
Xkeeper

Level: 243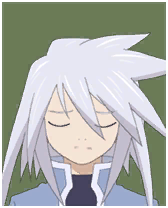 Posts: 23288/23358
EXP: 225056938
For next: 1858682

Since: 07-03-07

Pronouns: they/them, she/her, etc.

Since last post: 1 day
Last activity: 18 hours


With big over-ear headphones or just with whatever speakers are around. (Or my car's speakers, via bluetooth.
)

Seconds on the Game Boy as a portable music player
sofi

🌠
Level: 105


Posts: 3679/3796
EXP: 12035343
For next: 226917

Since: 02-18-11

Pronouns: she/her
From: たまごっち星

Since last post: 45 days
Last activity: 2 days


Originally posted by sofi

---

i listen in the following ways:


w/ headphones plugged into an iPhone or iPod


iPhone tuned into bluetooth plugged into an Onkyo amplifier, which plays music out of Danish JamoART speakers (a killer thrift store find)


(during a bath) eyes closed, partially submerged into a clawfoot tub, Japanese new age and/or "world" music playing on an iPod, iTrip plugged in and broadcasting at 101.1FM; a Sangean waterproof radio sits besides it tuned into 101.1FM playing the iPod music but giving it the good ol' warm radio edge.


sometimes YouTube i guess



---

a year later, this is still true, except for the second one which now plays music directly from an iPod connected to the amplifier.
Tarale
Catgirl
C:\ DOS
C:\ DOS RUN
RUN DOS RUN
Level: 79


Posts: 1505/1742
EXP: 4572184
For next: 7283

Since: 07-23-07

Pronouns: she/her

Since last post: 10 hours
Last activity: 10 hours


Originally posted by sofi

---

plugged into an Onkyo amplifier

---

We recently bought an Onkyo receiver, as our old Denon one didn't support 4K, but other devices we have do. Pretty happy with it so far. HDMI behaviour seems to be a lot better in the 5 years since we got the Denon.

SC
Member
Level: 11


Posts: 33/61
EXP: 5129
For next: 856

Since: 01-24-18

Pronouns: he/they
From: Puke City

Since last post: 28 days
Last activity: 1 day


I use MusicBee to jam out to Tally Hall from my cheap $20 Sony headphones that I replace every 1.5 years because one of the speakers goes out EVERY SINGLE TIME.

I also use Apple's EarPods wrapped around an earbud wrapper that I fit in my pocket when I'm going to work. I plug it into my iPhone 6s and I either use the Spotify app or the built-in Music app for that.
BatElite
Member
Level: 18


Posts: 93/131
EXP: 29655
For next: 242

Since: 04-24-17

Pronouns: they/them, I think?

Since last post: 12 days
Last activity: 9 hours


Pretty much everything is either through over-ear headphones on the desktop, or earbuds with an older MP3 player elsewhere. I occasionally use CD's in cars when driving with other people, but otherwise those don't really see use.
Kazinsal
Amazing Flyin' Hammer Bro
Level: 48


Posts: 566/606
EXP: 772090
For next: 51453

Since: 01-18-11

Pronouns: he/him
From: Victoria, Canada

Since last post: 9 days
Last activity: 18 hours


big. cans.

I actually don't have any audiophile gear. At home I use a pair of Logitech G430 headphones with the USB dongle functioning only as a DAC. When I'm walking or at work I have a pair of chinesium bluetooth headphones that cost $40 but definitely sound better than $40. My car has a nice bluetooth sound system stock as well.

I can't stand in-ears. I would probably have to have some expensive ear canal modelling done if I were going to use in-ear monitors, but that's way too much time and money for me.

I also have a Google Home Mini that gets some use as a speaker when I'm cleaning my apartment or working on hardware or anything where headphones won't work well or I need an ear free.
Nin★Collin

Koopa
Level: 20


Posts: 102/119
EXP: 38131
For next: 4308

Since: 01-08-16

From: Dimension X Pipe

Since last post: 12 days
Last activity: 43 min.


Usually burn CDs or make cassettes for when I'm out and about, and sometimes I'll use old iPod or N2DS XL, but when at home I generally just play stuff off of a hard drive. Sometimes I'll listen to stuff on vinyl as well.

For MIDIs, I generally use my SC-88ST but I'll also use the SB Pro MIDI mapper in Windows 9x/3.1 if I'm on my Pentium II.

In the rarest of cases I'll load up my 286, insert a floppy, and load up the Adlib Jukebox.
605
User
Level: 5



Posts: 4/10
EXP: 308
For next: 221

Since: 02-14-18

From: DC/NorVA

Since last post: 59 days
Last activity: 44 days


I use an astell&kern AK70 mk1 usually with shure se215s, a 64gb SD card loaded with flacs ripped from CDs. sometimes i'll stream spotify from my phone or laptop as well, but most of it comes from CD rips.
prism
User
Level: 5



Posts: 9/13
EXP: 456
For next: 73

Since: 02-14-18

From: The Middle of Nowhere

Since last post: 86 days
Last activity: 38 days


I usually use the earpods I got with my phone. If I'm at home and nobody else is around, I'll just use my computer's speakers.
dotUser

Level: 85



Posts: 2298/2304
EXP: 5820283
For next: 78257

Since: 10-19-10

Pronouns: she/her, they/them

Since last post: 17 days
Last activity: 16 hours


Edifier's@home, and now, HD700's.

Still looking for a worthy amp to get for home, on the go using a little FiiO amp..

I might be going too hard into madness.
prism
User
Level: 5



Posts: 10/13
EXP: 456
For next: 73

Since: 02-14-18

From: The Middle of Nowhere

Since last post: 86 days
Last activity: 38 days


Posted on 02-16-18 09:32:16 PM (last edited by prism at 02-16-18 09:32:46 PM)
Link | Quote
Originally posted by prism

---

I usually use the earpods I got with my phone. If I'm at home and nobody else is around, I'll just use my computer's speakers.

---

Oh, and for what I listen on, I usually use spotify on my phone.
xdaniel
730

Level: 54


Posts: 714/735
EXP: 1171131
For next: 62739

Since: 12-04-08

Pronouns: he/him
From: Germany

Since last post: 6 days
Last activity: 14 min.


Since my dedicated MP3 player, an older Philips GoGear Ariaz, is sadly on its way out - buttons not responding, diminishing battery life, etc. -, I started listening to music on my phone more, a Samsung Galaxy A3 2017. Headphones are just some foldable ones by Sony, MDR-ZX110 or similar, forgot the exact model.

At home, it's similarly simple: Just an early 2000s JVC RX-5032V A/V receiver that my PC, consoles, etc. are all hooked up to, driving some old, probably 1970s Rosita stereo speakers; IIRC a mail-order company's brand, or at least often sold via mail-order. No idea about the speaker's wattage or anything, but my subjective opinion is that they're pretty decent.

Software on the PC is mostly WinAmp (for 15+ years and counting), with a side of Spotify if I'm looking for a specific song I might not otherwise have. YouTube not so much, unless I'm not certain if I have something locally or if Spotify has it available, then I try looking on YT.

Sponty
Part boy, part car; Boycar, Protector and King of Chilladelphia
Level: 176


Posts: 11061/11081
EXP: 73050381
For next: 724145

Since: 08-24-07

Pronouns: he/him
From: Canada

Since last post: 9 days
Last activity: 20 hours


I stream with Google Play Music for work/computer/car listening, and I have a record player at home for the physical media addiction.

The computer setup is a 5.1 Logitech set I got on clearance a few months ago, and it works well enough?

My record player is hooked up to a cheap 20W mini amp and a pair of 5-inch JBLs. Hoping to get a proper receiver in the near future?
Kawaii-e

Koopa
Collecting Dust and Games
Level: 24


Posts: 106/107
EXP: 69424
For next: 8701

Since: 08-12-07

From: Rhinefalls

Since last post: 30 days
Last activity: 1 hour


Originally posted by shibs

---

Bought and installed a car radio that plays music through Bluetooth/USB.

Otherwise, just regular apple headphones.

---


And I got and installed a Minidisc changer for my car. It's Awesome!
My car radio still has USB, LineIn and SD-Card slot though.
Chalcedony

Level: 8



Posts: 13/34
EXP: 2177
For next: 10

Since: 01-19-18

Pronouns: she/they (dual)

Since last post: 8 hours
Last activity: 8 hours


Sennheiser Game Zero are our current preferred headset, hardware-wise. In practice we often wind up connecting it to a handset so we can wander around with the both of them without interruption, and on that we use the JRT Studio music player for Android. Paid (once ("remove ads")), offline, simple and traditional-style interface, though actually a little too simple for our liking. We'd like something with less clunky search/playlist features that's still very on-device-oriented rather than being mainly a risky Cloud Service thing, but we haven't found it yet.
Rusted Logic