*67
20

Level: 11


Posts: 20/28
EXP: 5288
For next: 697

Since: 04-28-15

From: Parts Unknown

Since last post: 1.0 years
Last activity: 1.0 years


Posted on 08-22-16 07:09:49 PM (last edited by *67 at 08-22-16 08:37:39 PM)
Link | Quote


I was meddling around with Mega Man 7 last night, and manage to get the 2P Versus mode to load single-player stages. Normally, editing the RAM address for stage IDs doesn't work in 2P, but by altering the value that says what screen to load on, I finally got it to happen.

So far, it's not very useful and just kind of neat. Here's some oddities about it:

1. No enemies or objects load. Just you and the other player.
2. Screen transitions don't work. The screen will scroll with the player, but at the sliding transitions (like climbing up or dropping down), it simply doesn't go.
3. The screen scrolls with P1. If P1 moves in a way that scrolls the screen while P2 is at the edge, P2 is simply dragged along with the border. P2 be dragged through walls like this.
4. Special stage tiles (like spikes, slippery ice, Spring Man's level's springs, etc.) do nothing. Ladders cannot be used.
5. Pits don't kill you. You'll just be off-screen. You can still make the screen move and you can be heard doing stuff.

Side observation:
My original project was to see if it was possible to load the 2P Vs. versions of Mega Man or Bass in to the single-player game. Obviously, the game behaves differently and (mostly) uses RAM addresses for different things when in Versus mode. It shares some addresses with the 1P mode though, such as gravity and X/Y location, but not many.

On the other side of the spectrum, you can load the Vs stage in to 1P mode by loading Wily Stage 4 with a screen selector, indicating that the 2P stage exists in Wily Stage 4's map. You can also load the stage used in the Vs. Mode character select screen, but Mega Man will teleport down and miss the tiny platforms every time, killing him.

koolaidman
Member
Level: 23



Posts: 100/107
EXP: 60834
For next: 6889

Since: 07-17-10


Since last post: 191 days
Last activity: 3 hours


There's a stray file called TEST.BIN in the Saturn port of Virtual On. The file itself contains mostly code and a few strings suggesting it was meant to be used to test the gameplay, since it's the only file to contain strings for printing X/Y/Z coordinates and what I assume is the current frame rate (the PC version refers to the framerate as "MOTION"). The file also has a list of a ton of strings for individual files pertaining to all the available mechs and stage specific objects.

The file itself has a base address 06010000 and is oddly enough selfcontained for the most part, meaning that there are next to no external function calls to other files. There are pointers that point to the M2ELIB.BIN file once it's been loaded. But aside from that, there don't seem to be any pointers to other LO/HIRAM memory locations either, as the majority of the pointers point to this weird blank padding space within the file itself. The file itself hasn't been changed at all throughout every version/release of the game as far as I know (the only version I couldn't check was the Taikenban, which hasn't been dumped). Unfortunately, there are no references to this file anywhere in the game files, so it's impossible to load this without having to hack the game. I think that the file itself was at one point supposed to be loaded by IP.BIN or maybe by 0.bin (the "1st_read" file) by default.

Here's a link to an IDA Pro 6.8 database of the file if you want to take a look:
https://dl.dropboxusercontent.com/u/38216/TEST.zip
koolaidman
Member
Level: 23



Posts: 101/107
EXP: 60834
For next: 6889

Since: 07-17-10


Since last post: 191 days
Last activity: 3 hours


Posted on 08-27-16 05:50:53 PM (last edited by koolaidman at 08-27-16 05:58:05 PM)
Link | Quote


In the US version of Burning Rangers, if 060FFC30 is h'2000 instead of h'200, it loads a small debugger. This is checked every frame by a function at 0601E474 (in 0.bin). To get this to load in game yourself, the instruction at 060040E6 should read "mov.w #h'2000, r0" instead of "mov.w #h'200, r0". The value used in this instruction is stored at 6004166 in 0.bin, so you can just modify the file with your favorite hex editor (in the file itself, the address will be at 0x166).

PRGTTL.bin contains text for a 'config' screen where you can modify the following settings:

- SET CONFIG -
START STAGE:
KEY ASSIGN :
PL NODISP :
PLAYER NAME:
NO OBJECT :
GENERATE :
INFO OFF :
TIME LIMIT :
ENV. LIGHT :
IMM GOUR :
MAP EDIT :
DEMO NUMBER:
CRYSTAL ALL:
CRYSTAL 20 :
LIGHT ONCE :
INVINCIBLE :
DEBUG DISP :

This file, and some of the other PRG bin files are compressed in some format and contain some small chunks of code. PRGTTL.bin in particular seems to be used for initializing stages. In the Taikenban, the code/strings for this file is actually compiled directly in 0.bin (the main executable). To view this file in the final version, you'll have to let the game decompress it and go to 06078000 in memory at the right time. I've disassembled the file in both the Taikenban and in the final and cant quite figure out how the game accesses this screen. The code that loads these strings as part of an array is located at 0607C720 with the base address and everything but nothing I know accesses it.

That weird mess of characters at the bottom of the print out in the screenshot is the current password.
Kak
heh
Level: 73


Posts: 1572/1811
EXP: 3338697
For next: 147171

Since: 09-03-13

From: ???

Since last post: 3 days
Last activity: 10 hours


Posted on 09-08-16 03:25:27 PM (last edited by Schezo at 09-08-16 06:14:59 PM)
Link | Quote
It turns out the prototype of Sonic Spinball does have an ending programmed, though it's very glitchy.

Video

For the record: normally the final boss is invincible, so you can't see this cutscene.


EDIT: Also, all the other bonus stages are implemented, to varying degrees of completion.
Use the PAR Code FF3949:0? to choose a bonus stage ID.

Where ? is:
- 0 for Robo Smile (the only accessible one)
- 1 for the Multi Ball stage
- 2 for Trapped alive
- 3 for The March (known as 'Scratch's March' at this point)
*67
20

Level: 11


Posts: 21/28
EXP: 5288
For next: 697

Since: 04-28-15

From: Parts Unknown

Since last post: 1.0 years
Last activity: 1.0 years


Posted on 09-11-16 02:01:37 AM (last edited by *67 at 09-11-16 11:43:13 PM)
Link | Quote
Meddled around with the special gold cartridge version of Punch-Out. As many of you know, only 10,000 copies of this gold cart were distributed via contest that took place a month before the normal release ("Mike Tyson's Punch Out!!"), and it does not feature a "final bout" with Tyson or Mr. Dream. Instead, it ends after Super Macho Man.

However, despite there not being any visible references to Tyson in this version, all of Tyson's graphics (portrait, name graphics for intro screen, and in-fight sprites) are in the ROM! I haven't checked to see if they're identical to MTPO's or not. And all Tyson-related text is in the ROM, and seems identical.

But as for fighting the big man himself? I don't think his fight is programmed in yet, as I can't get it to load through changing RAM addresses. However, it DOES yield a partially-finished profile page, containing proper text for "THE DREAM FIGHT" and "KID DYNAMITE." His proper profile information exists in the ROM, but as you can see, it's unused.


Attempting to load the fight crashes to a grey screen with crowd noise. The between-round banter for him hasn't been implemented yet, but as noted above, it exists in the ROM.

Someone a little more handy with hacking may be interested in seeing if any programming for him exists. Since the graphics and text for Tyson's special screens (like the one at the start of the game, the pre-fight flashing "THE DREAM MATCH screen, and post-fight "I've never seen such Finger Speed before!" screen) exist in the game, it's possible that they can be triggered to appear in the gold cart.


EternalSoft
Member
Level: 18



Posts: 70/72
EXP: 24982
For next: 4915

Since: 03-26-14


Since last post: 122 days
Last activity: 108 days


I was lookin around da web and found somethin about an unused level for TM:HO for ps2, here http://temp.tmalliance.com/?num=1448301730





the level still has some placeholder ramps and barebones destructible enviroment(some dissapear instantly) and you can easily fall off the map wich will make you warp back.
apparently they were gonna release a code on their forums but forgot, so i made a code for it (i only tested on codebreaker10) if anyone wanna see it:

Master code(must be on)
90295498 0C0A54CE

City of the Dead replaces Suburban Terror:
202F3388 475F4348
202F338C 00000044
dbg_01

Shyguy
Level: 19


Posts: 77/94
EXP: 34950
For next: 827

Since: 10-14-14


Since last post: 121 days
Last activity: 103 days


Posted on 09-13-16 04:45:21 PM (last edited by dbg_01 at 09-24-16 01:20:20 PM)
Link | Quote
Found this in RE: Revelation eShop Demo (EU):

romfs:\model\texturess103_006_BM.tex




look at the small picture in the middle of the texture, It looks like a place from the first trailer which was cutd from the release version

divingkataetheweirdo

Bandit
TCRF Super Editor
Level: 54


Posts: 623/813
EXP: 1196468
For next: 37402

Since: 07-09-11


Since last post: 121 days
Last activity: 11 days


I'd presume it's the demo included with Resident Evil: The Mercenaries 3D.
rabidabid
Member
Level: 24


Posts: 90/122
EXP: 73576
For next: 4549

Since: 08-25-10


Since last post: 79 days
Last activity: 14 hours


Noticed this a while ago but dunno where else to put it so

Here's some footage of NieR:Automata streamed during last E3 for PlayStation Underground. It has some debug menu action, notably some free enemy placement around the 11 minute mark. (There are some other copies of this stream footage uploaded on Youtube and likely elsewhere)

The menu's all in Japanese but it looks pretty in-depth.


Vera
User
Level: 8


Posts: 3/16
EXP: 1921
For next: 266

Since: 05-05-16


Since last post: 326 days
Last activity: 24 days


Posted on 10-09-16 11:58:31 PM (last edited by Vera at 10-10-16 12:01:50 AM)
Link | Quote
Found some old UI stuff digging through Illbleed's textures:




A life insurance mechanic is something that is mentioned in several Dreamcast Magazine previews, but was eventually cut from the game. I assume blood types were relevant at some point for transfusions at the ER, but that also did not make it to the final game.




In the retail version, guns do not consume ammo, and the scoring system is more simplistic. The characters Alicia Evans and Wong Cheung Yi are never mentioned anywhere outside of this graphic. They may have been cut pretty early on. Eriko Christy is referred to as Christy Redgrave in several UI elements.




The item in the third row, fifth from the right does not appear in the final game. I don't think this sheet is used, either.




Presumably intended for some kind of demo. Sega Retro says an @barai version was planned, but cancelled.
divingkataetheweirdo

Bandit
TCRF Super Editor
Level: 54


Posts: 635/813
EXP: 1196468
For next: 37402

Since: 07-09-11


Since last post: 121 days
Last activity: 11 days


Illbleed also has icons for bunch of Dreamcast peripherals, IIRC. Some of them were never released or only released in Japan. Some more things can be found here (Content Warning: Nudity), though some of the images were not successfully archived in time.

On a semi-related note, this has yet to be looked into:


---


I worked on an early Dreamcast game and was in charge of writing the code that displayed pictures on the VMU (if you remember the memory cards on the Dreamcast had little LCD panels on them and could be used as tiny, very simple game consoles). Anyway, we only used them to display static pictures during play, and an artist was meant to be making some icons for me to use. However, the artist in question was busy with other stuff so I turned my hand to some pixel art and did them myself. They turned out pretty well and it was decided to use them in the finished product.

However, when writing the VMU display code, I noticed that although VMU could only display things in black and white, the API for displaying pictures actually accepted a 4bpp greyscale image. Values of 7 and under would show up black, 8 and above would show up white.

I figured that this was a bit of future-proofing by Sega in case they wanted to release a more advanced VMU with a greyscale screen. It was then that I came up with a cunning plan. I made two images (one of a big grinning picture of my face, and one with my web address on it), rendered in 8-colour (3bpp) greyscale.

So I then had two sets of images – the proper ones, which had values of 0 for black and 8 for white, and the 'hidden' ones which had values from 0 to 7. I added the two together, which gave me an image that would show the proper image on the standard VMU but would (presumably) show my hidden images overlaid if they ever released a greyscale VMU.

Sadly, I don't think Sega ever released a greyscale VMU.



---
Vera
User
Level: 8


Posts: 4/16
EXP: 1921
For next: 266

Since: 05-05-16


Since last post: 326 days
Last activity: 24 days


I found that thread while trying to figure out how to get at the textures, but didn't think to run it through Wayback. My eyes glazed over when I saw the regular Dreamcast mic, although I doubt I would have recognized that third peripheral as unusual. That's pretty neat. Incidentally, I went through all of the enemy files, and did not see anything unused.




This was also just floating around in the root directory along with the textures for the easter egg mini game. Might have been intended for a store demo, or possibly the 2000 TGS showing?

The Japanese version also has a selection of what look like forum avatars in the "DPSS" directory, in .gif format. Not sure if or how these were integrated with the network feature that was cut from the US release, as Crazy Games' website at the time had a text-only BBS in both English and Japanese, and their download page had only promo videos.


Foxhack
Member
Annoying fuzzball
Level: 50


Posts: 670/709
EXP: 921068
For next: 26249

Since: 04-17-12

From: Mexicali, Mexico

Since last post: 23 days
Last activity: 1 day


Posted on 10-10-16 06:32:54 PM (last edited by Foxhack at 10-10-16 11:06:35 PM)
Link | Quote
Originally posted by Vera

---

---


... huh.

I'm not sure how to feel about that. XD

Edit: Vera, could it be possible that those avatars were meant to be the game's bonuses that are shown when you pop the game disc on a normal PC? Like the wallpapers and such in other games?
Vera
User
Level: 8


Posts: 5/16
EXP: 1921
For next: 266

Since: 05-05-16


Since last post: 326 days
Last activity: 24 days


It's certainly possible that they were some kind of bonus content, but I don't think that directory is normally accessible on a CD-ROM drive. I don't have an original Japanese copy of the game to check. In my experience, bonus Dreamcast stuff is always "loose" in the main directory with the abstract, bibliography and copyright text files, and always in .bmp format. Given that they and all of the other network files are in directories beginning with "DP" (and the other images intended to be displayed on the INDEX.HTML Dricas splash page on the disc are also in .gif format), I would guess that, at minimum, you needed to access them through the network feature.
rabidabid
Member
Level: 24


Posts: 92/122
EXP: 73576
For next: 4549

Since: 08-25-10


Since last post: 79 days
Last activity: 14 hours


So a little while ago I found this recent interview between Yuji Naka and a dude from Game Center CX. I think it's supposed to be about the idea of creating a new licensed Genesis game. But it ends up covering a range of topics, including the Ghouls'n Ghosts port and, of course, Sonic. Seems pretty insightful.

But what's really interesting is the couple pieces of software he brought with him.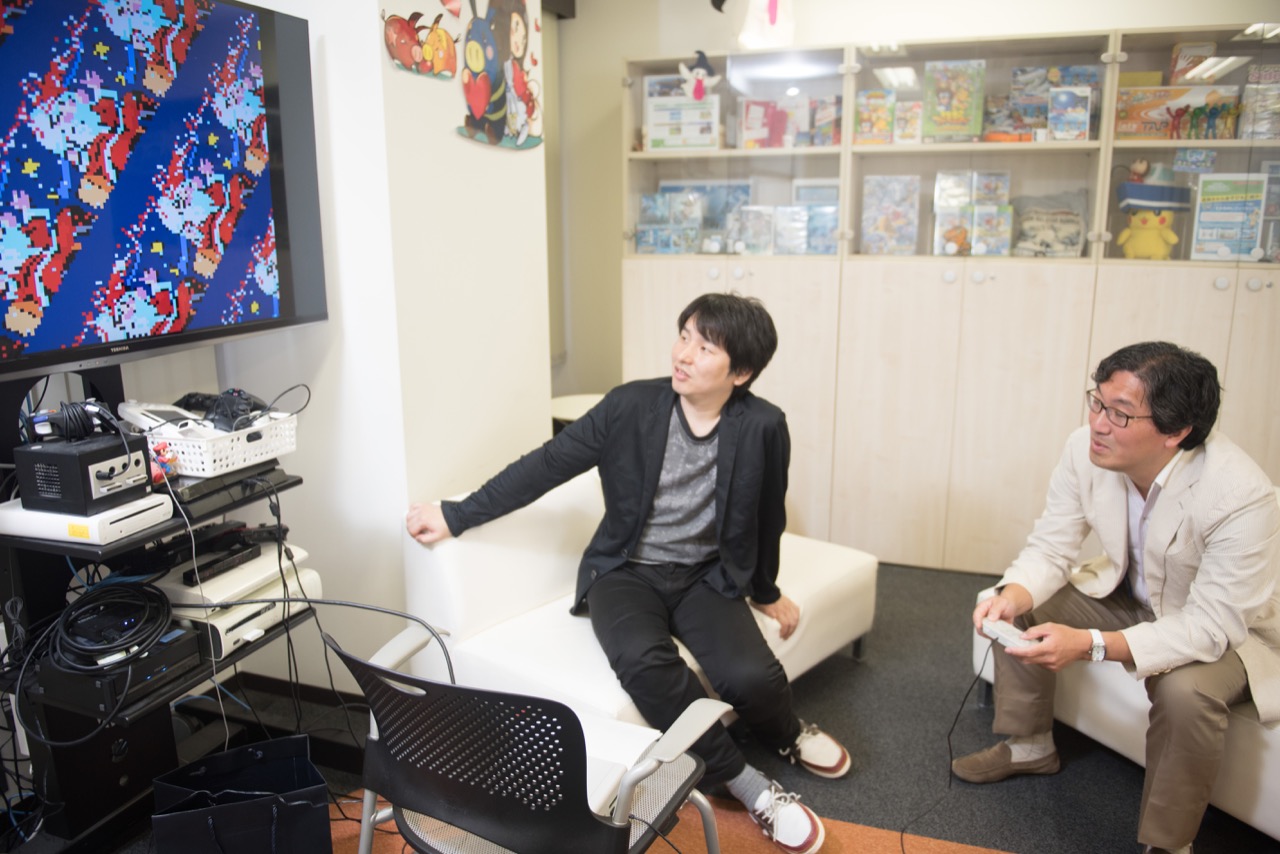 One is a scaling/rotating test, apparently meant to be used for the Sonic 1 special stages, but ultimately wasn't.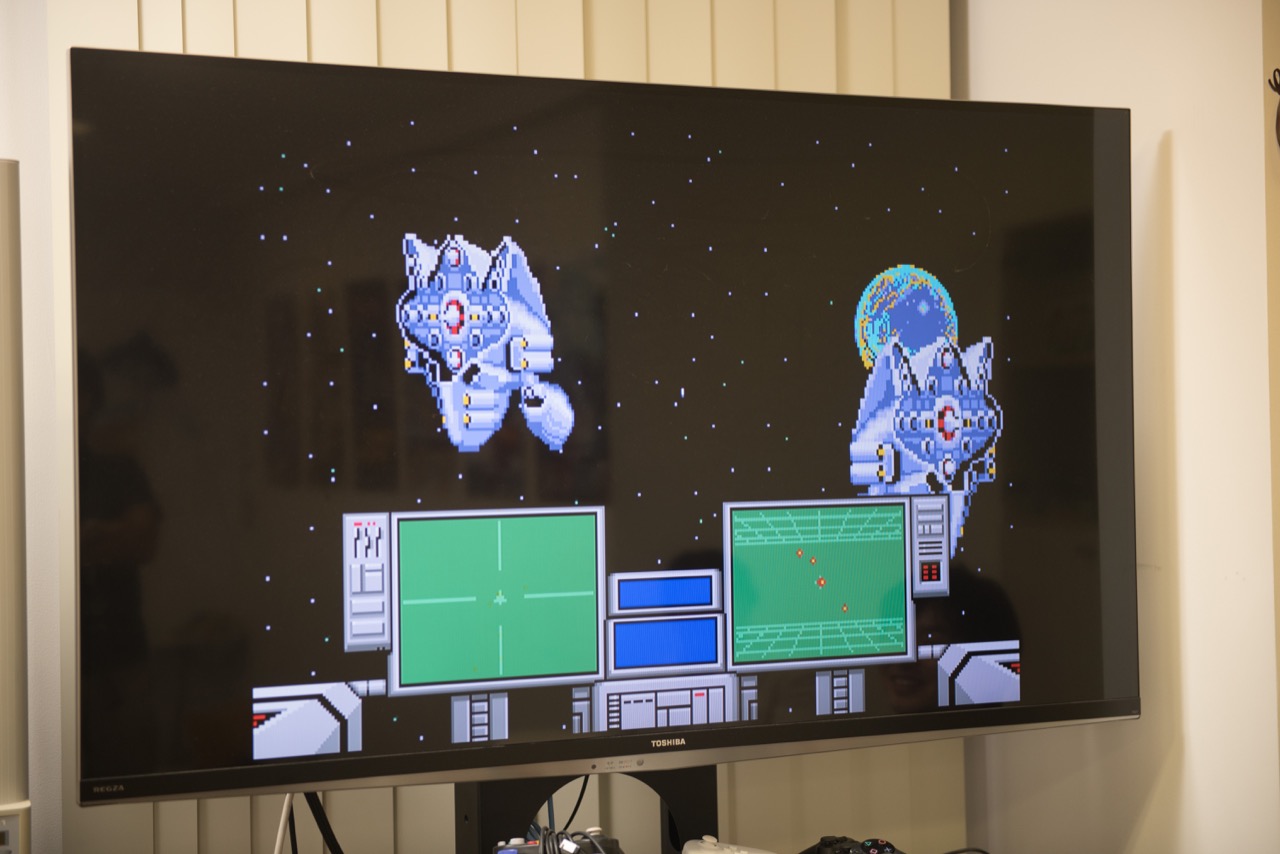 The other is a cancelled space game called Metal Lancer (メタルランサー), which was being developed after GnG, but before Sonic.

(I'm just using Google Translate to get an idea of what's being talked about, so may be inaccurate.)
*67
20

Level: 11


Posts: 24/28
EXP: 5288
For next: 697

Since: 04-28-15

From: Parts Unknown

Since last post: 1.0 years
Last activity: 1.0 years


Posted on 11-13-16 10:20:12 PM (last edited by *67 at 11-13-16 10:36:27 PM)
Link | Quote
Getting screwy with Teenage Mutant Ninja Turtles prototype for the NES. This may also apply to the retail version, which is supposed to be nearly identical to the prototype available.

By editing the "current sub-weapon equipped" value in the RAM, I found some interesting results. For instance, many of the values yield friendly versions of enemies (Albeit with glitched graphics) that fight along side you and don't harm you (their projectiles may, though). There's a few variations on the friendly versions I've found so far, mostly friendly Foot Soldiers and some glitched thing that stays stationary and damages anything that contacts it. Other values produce glitchy projectiles that one fire diagonally downwards. There was one value that acted like a invisible temporary shield directly in front of the turtle that killed enemies; I couldn't determine if its duration was based on number of hits or time elapsed, because I quickly moved on to the next value.

I didn't go all the way to FF, but a lot of the results fell in to one of the aforementioned categories. Also of note is that these seem to one-shot ALMOST everything. Those that aren't killed in a single hit, like Shredder, are heavily damaged to the point that it only takes two or three hits.
FMecha
Member
Level: 13



Posts: 26/32
EXP: 8175
For next: 2092

Since: 03-24-13


Since last post: 325 days
Last activity: 198 days


Posted on 11-16-16 11:55:54 AM (last edited by FMecha at 11-16-16 01:09:17 PM)
Link | Quote
I already posted about the WRC Rally Evolved debug menu that nobody cared, and using the Japanese language option - which otherwise blanks out all in-game text - does have actual text relating to memory cards:



No memory card found. (at startup)



Save current profile?

EDIT: Video of the whole debug menu.
Rusted Logic