MajesticLight
710

Level: 52



Posts: 445/711
EXP: 1020214
For next: 63626

Since: 04-15-10

From: Virginia

Since last post: 6.0 years
Last activity: 6.0 years


Posted on 07-24-10 10:34:23 PM
Link
Originally posted by Xkeeper

---

As you may have noticed, I removed the forced scheme and renamed it to Summer Dreams. I'm sure Darkdata had a better name somewhere, but I forgot what it was... after about 10 seconds of thinking I came up with this one. Hooray, internet!

---

I don't really know why, but this theme makes me think of beaches and waves and sea air. Maybe it's the blue and the orange/yellow/peach/whatever colors. Sea and sand.

Seashore = summer for me, so Summer Dreams is a good name. It fits well.
Vinnyboiler
Catgirl
Level: 63


Posts: 448/1028
EXP: 2014528
For next: 82624

Since: 12-27-07

From: London, England

Since last post: 257 days
Last activity: 9 days


Posted on 07-25-10 08:13:49 AM
Link
aw, my sandcastle has been burned down by my red night scheme, but I still prefer it over over most schemes
Anya
Trudging Scribe
Level: 242


Posts: 18581/23359
EXP: 222782175
For next: 895148

Since: 07-22-07

From: Coral Springs, Florida

Since last post: 2.0 years
Last activity: 2.0 years


Posted on 07-25-10 12:47:15 PM
Link
Wow, the summer theme looks better on my computer than on the laptop. Maybe I need to adjust the settings on it.
Lyskar
12210

-The Chaos within trumps the Chaos without-
Level: 183


Posts: 6121/12211
EXP: 84408107
For next: 92996

Since: 07-03-07

From: 52-2-88-7

Since last post: 3.0 years
Last activity: 3.0 years


Posted on 07-25-10 05:32:40 PM
Link
Yeah, it worked just great on my semi-calibrated monitor's settings.
Xkeeper

Level: 242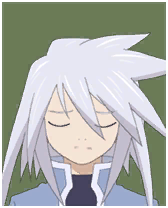 Posts: 17370/23358
EXP: 223314062
For next: 363261

Since: 07-03-07

Pronouns: they/them, she/her, etc.

Since last post: 19 hours
Last activity: 15 hours


Posted on 08-01-10 02:41:48 PM
Link
And with that I think it's about time to dump this in the display case where it belongs.

Happy third anniversary.


As a side note, I've been on Acmlm's Board and its decendants for over 9 years now. Registered 7/01/01, a while after 9 PM PST (so technically 7/02/01 in EST...)
Rusted Logic