Xkeeper

Level: 251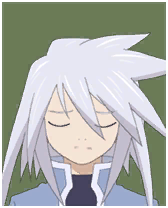 Posts: 17322/24718
EXP: 251245759
For next: 2794117

Since: 07-03-07

Pronouns: they/them, she/her, etc.

Since last post: 3 hours
Last activity: 1 hour


Posted on 07-23-10 07:40:27 AM (last edited by Xkeeper at 07-23-10 07:45 AM)
Link
...was yesterday.

Oops.

But, since I was busy laying in bed and feeling miserable/ill, we got to wait until today! Five second minute hour day rule and all.

As is typical for these wondrous holidays, you all get the pleasure of experiencing The Horrible Forced Scheme Plus!, this time made by Darkdata.

Happy third year, everyone. Maybe tomorrow I'll add the banner cycling people thought about/rainbow names for an extra six days or something.


If you don't like the scheme, great. Feel free to say why and maybe be constructive about it. If you're going to be a pain in the ass and bitch about it I'm going to ban you for the rest of the day until it's gone.